Our events
Youth and STEM: in Milan returns #STEMintheCity
21 February 2019 | Written by La redazione
The event, which will be organized throughout April and will culminate with the "STEM Marathon" from the 6th to 8th May, this year is dedicated to Leonardo
Promote the dissemination of technical-scientific disciplines and new digital technologies as a training base for new generations and, at the same time, remove the cultural stereotypes that keep girls away from these study paths. These are the objectives of #STEMintheCity, the initiative promoted by the Municipality of Milan in collaboration with important public and private sector entities and the support of the United Nations. Throughout the month of April, considered internationally as the month of STEM, the students will be involved in a program full of events and activities that will culminate with the "Marathon of the stems", which will be held from the 6th to 8th May. Until March 18th, you can present your own project by submitting your application on the www.steminthecity.eu portal.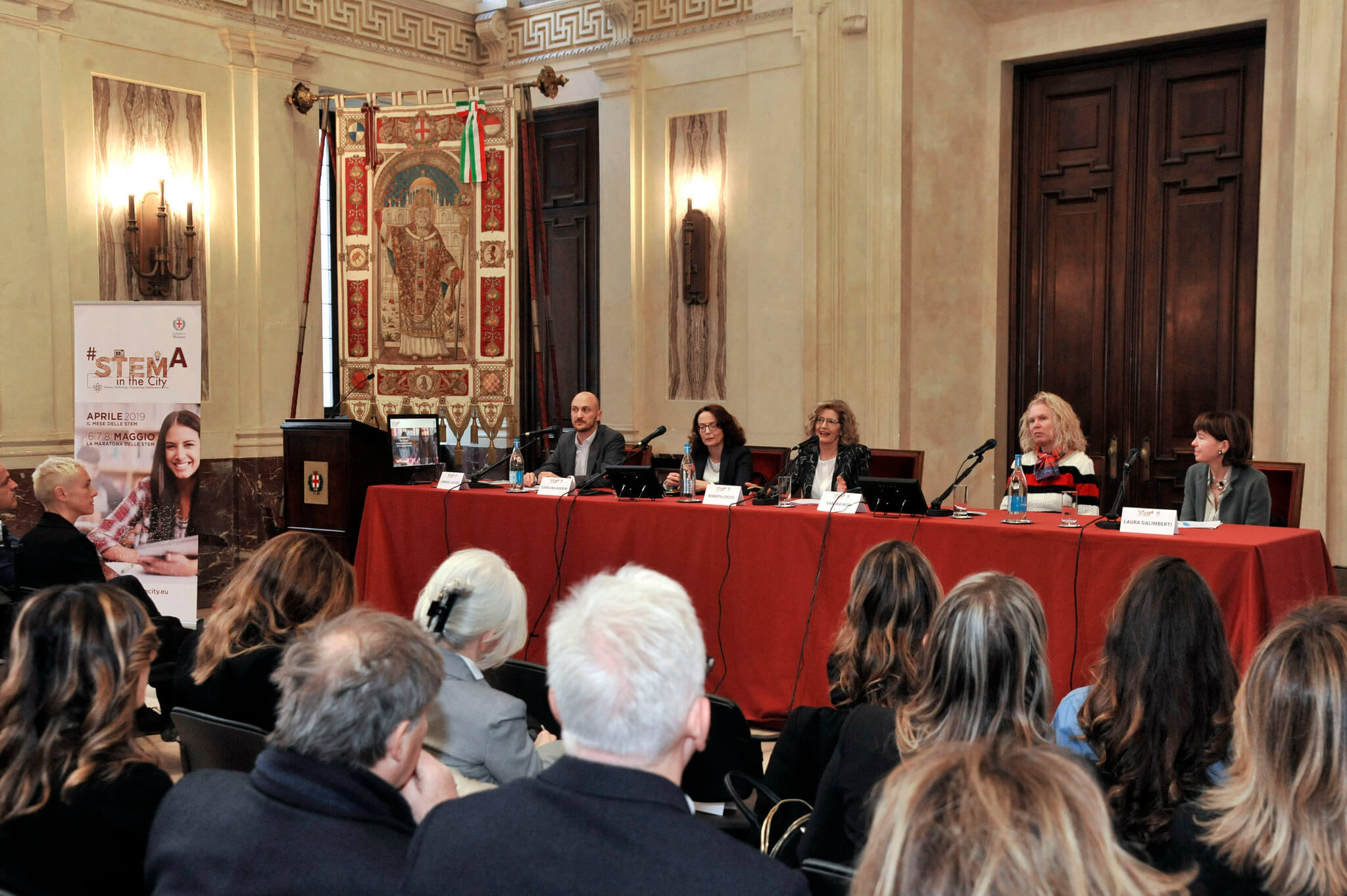 As in 2018, this year
Impactscool will participate in the initiative with its workshop
.
Edition 2019 in the sign of Leonardo
. In the year of Leonardo's celebrations, the theme of the new edition will be "Art and Science", reflecting the link between
humanism and technology
that has distinguished the genius of Leonardo da Vinci. Also this edition it will be realized thanks to the collaboration between public and private organization, companies, foundations, associations, schools and universities, which are invited to propose and organize debates, seminars, training course and shows that can continue to fuel debate and knowledge about these issues. "For the third consecutive year - stated
Roberta Cocco
, Councilor for Digital Transformation and Civic Services of the City of Milan - #STEMintheCity returns to emphasize the need to raise the young people towards the new 'digital humanism' that characterizes our society and to prepare students for their professional future, free from cultural or gender preconceptions. The European estimates speak of over 8 million new jobs by 2025 in the STEM area and the UN has recently warned that less than 30% of researchers worldwide are women. We cannot ignore these data and, together with the partners who will contribute to the new edition, we want to offer girls and boys the opportunity to make informed choices in their study and career paths. " Spreading scientific culture, today more than ever, - said the Councilor for Education
Laura Galimberti
- is fundamental. Science is commitment, constancy, love for the truth and the example of many men and women who have chosen scientific paths can be brought to bear witness to reinforce the value of these subjects and help the little ones to make more conscious choices ".
The numbers of the 2018 edition
confirmed a widespread sensitivity and great attention to these issues by the Milanese: over 50 partners in the public and private sectors have gathered an audience of over seven thousand participants among young people, families and teachers, in the course of more than 100 meetings. Over 90 schools in the metropolitan city's education system involved and nearly a thousand university students who took part in the events.