Robotics and AI
AI Forum: in Milan businesses meet the research
17 April 2019 | Written by Alberto Laratro
The impact of artificial intelligence on the business world is a critical aspect for the future developments of companies and industries, the Forum has explored them looking for suggestions on how AI will integrate into the world of work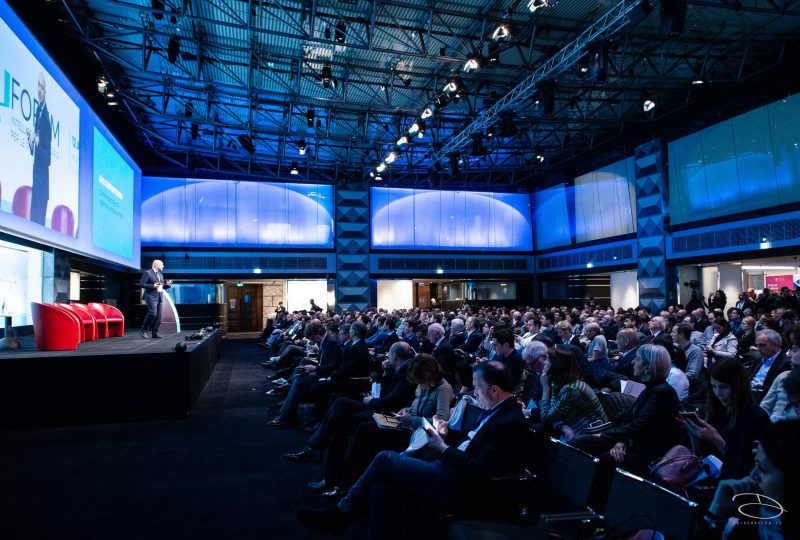 Artificial intelligence is one of the fields that binds most to the world of industry and companies. From new automated personnel selection methods to solutions to manage and collect data, these and other points of contact between companies and research were touched on during the first edition of the AI Forum held at the Palazzo di Mezzanotte, home of the Milan stock exchange, on 12 April last.
Promoting the event is AIxIA, the Italian Association for Artificial Intelligence. Over 40 speakers took the stage, along with over 700 participants, a speech on the most concrete AI solutions for companies and laid the foundations for an intelligent and profitable synergy between the world of research and the business world. "Today we have sent a strong message – declared Piero Poccianti, President of AIxIA – the need for the whole country to build a new bridge between research and business, finding a common language and planning to achieve innovation. We have not only provided a compass for orientation, but also a map full of connections between the world of research and companies We believe it is fundamental for companies to understand the real possibilities and limits of this new technology because in this field there are no shelf technologies, but solutions that they must be tackled in an Agile-type design mode".
In addition to the various speakers on stage, in the foyer various start-ups and companies have shown new high-tech services based on AI dedicated to companies, from new natural language generation methods to systems of real-time facial recognition capable of cataloging emotions, not just services for companies but also l impact that the IA can have in the world of work: in fact the results of a survey were presented that critically investigated the pros and cons of the introduction of AI in companies, leaving the word to the workers directly.
In the gallery, the infographics showing the results.