Space
Artemis updates. How much will it cost to go to the moon?
24 September 2020 | Written by Astrospace.it
The future of lunar exploration also passes through the efforts of NASA, where are we?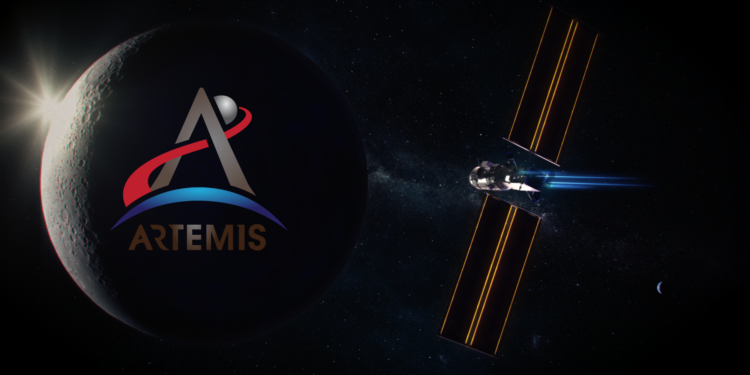 On September 21, 2020, NASA unveiled a brief report on the first phase of the Artemis lunar exploration program. About 18 months have passed since the official announcement that he would return to the moon by 2024 with Artemis 3, a mission with which Phase 1 of the program will end.
The most important updates concern some statements by Jim Bridenstine, NASA administrator on the economic situation of the program. Bridenstine immediately made it clear that the lander construction program to go down to the surface, the Human Landing System (HLS), is the most expensive part. The entire Artemis program will cost $ 27.9 billion for all of Phase 1. Of this, 60% will be used to finance landers to the surface. From these 27.9 billion dollars, those spent on SLS and Orion are excluded.
The Human Landing System is a program that is currently funding SpaceX (Starship), National Team and Dynetics projects. A review is expected in February 2021 which should ensure the continuation of funding for only one of these three proposals. Jim Bridenstine spoke about Artemis as follows:
"With the bipartisan support of Congress, our push towards the 21st century Moon is within America's reach. As we have consolidated our exploration plans in recent months, we have continued to refine our budget and architecture. We will return to the Moon for scientific discoveries, economic benefits and to inspire a new generation of explorers. As we create a sustainable presence, we are also building momentum towards the first human steps on the Red Planet. "
Critical situation for 2021. The funding situation for the HLS worries enough the NASA administrator, who said that the program will need about 3.2 billion in 2021. Currently, only 600 million are foreseen in the draft NASA budget for 2021. We remind you that this Budget will have to be approved by December 31st, so it will still be the full responsibility of the Trump administration even if the President should lose the November elections.
Bridenstine also stated that receiving these funds by Christmas will make it possible to guarantee 2024 as the scheduled date for Artemis 3. If everything is postponed even only to March, 2024 already becomes more unlikely.
Regarding the Lunar Gateway, Bridenstine said they expect the first two modules: HALO and PPE, to be active already in 2024. They will not be used for Artemis 3 but the space station is a key piece to ensure prolonged stay on the Moon. in the next decade.
The NASA administrator concluded his speech yesterday, saying that if Congress does not guarantee the necessary funds to get to the Moon in 2024, the goal will still be "to get there as soon as possible"
Continue reading on Astrospace.it