Space
ESA is looking for ideas to explore the moon with a new large lander
9 June 2020 | Written by Astrospace.it
The European Space Agency has launched a call for ideas and projects of experiments and payloads to send to the Moon with a new huge lander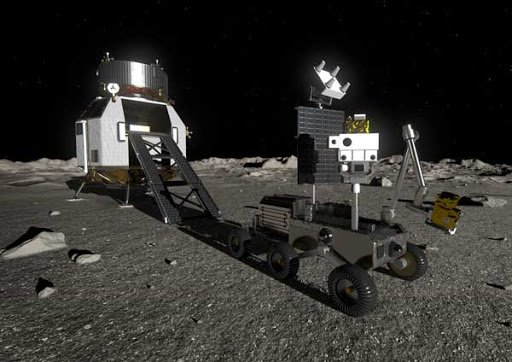 If you could do that, what experiment would you send to the moon? This is what the European Space Agency wants to know. The director general of the agency, Jan Wörner, asked for this in a newly released video message. A real Call for Ideas in which the whole European scientific and industrial community is asked for ideas for payloads to be sent to the Moon.
New projects. These "experiments" will be sent to the moon with a lander currently being planned within the European Exploration Envelope Program (E3P) at the direction of Human and Robotic Exploration (HRE) of the European Space Agency. The objectives of this vehicle will be to transport up to 1.5 tons of payload in variable positions. The goal for the next decades is to reach the lunar equator and the hidden side of the moon with this vehicle, a wider and perhaps less specific exploration than that of the Artemis missions. With the NASA-led Artemis program (in which ESA will still be involved), the goal is to reach the lunar areas closest to the South pole. This will also be the prefixed area for a constant and longer stay.
What would you do with a large European lander on the moon? With this lander ESA wants to undertake an autonomous access road to the Moon, at least as regards the supply of payload and scientific material. As for human transport, the dependence on NASA will instead be much longer. The Moon is undoubtedly the next frontier of space exploration and ESA ensures that the loads transported by this lander can be of many types.
Read the rest of the article on Astrospace.it