Climate Change
Climate change: our cultural heritage is also at risk
19 November 2019 | Written by La redazione
Within a few years Venice might not be the only beauty of ours submerged in water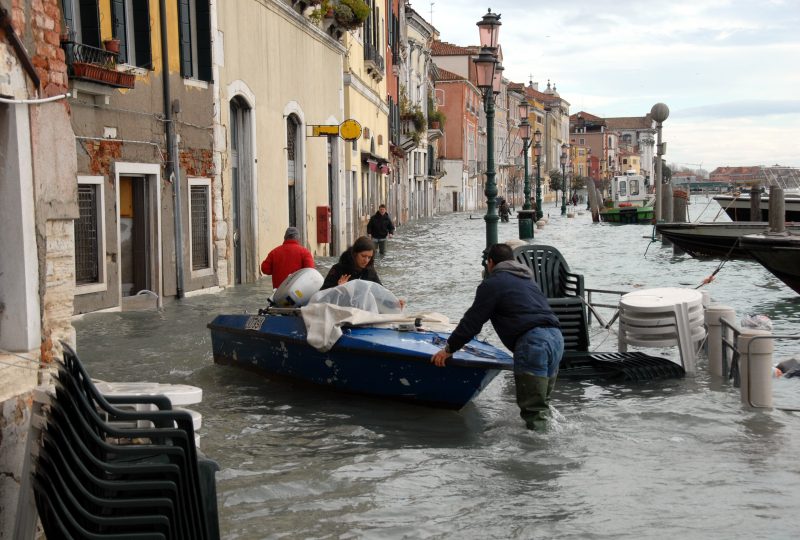 In 2019, China reached Italy in the list of countries that can boast the highest number of UNESCO sites, 55 of the total 1,121. This record, now in co-habitation, is however at risk and the cause can be attributed to climate change, which according to a study are destined to hit 13 World Heritage sites only in our country by 2100. The sad images of Venice submerged these days, therefore, must be a warning and an invitation to introduce concrete actions to reverse the trend.
The research was conducted by the University of Kiel, Germany and published in 2018 on Nature Communication. In the Mediterranean area, which was the subject of the study, Italy is the country destined to pay the highest price by 2100 with as many as 13 sites at risk due to floods and erosion. The greatest dangers, in addition to the aforementioned Venice, would be Ferrara and the archaeological area of Aquileia. Furthermore, a high concentration of UNESCO sites to keep in close observation is found in Campania with the Amalfi Coast, Pompeii and Herculaneum, the Cilento and Vallo di Diano National Park and the historic center of Naples. At risk, moreover, are the Palladian villas of Vicenza, Syracuse and the cities of the Val di Noto in Sicily, the field of Miracles in Pisa, the Cinque Terre and the monuments of Genoa.
High water in Venice and climate change. Many, in this last week, are wondering whether what happened in Venice is due or not to climate change. The question is obviously complex and it is difficult to attribute what happened to a single cause. The high water in Venice is in fact caused, mainly, by two components, one linked to the tides and therefore to the lunar attraction, the other more seasonal, linked to the weather conditions: when the Scirocco wind blows water is pushed into the lagoon causing the famous phenomenon that does not have, in itself, direct links with climate change: what the two phenomena have in common is intensity and frequency. With the increase of extreme meteorological events due to global warming, there are more often exceptional perturbations and therefore high water in the case of Venice.
With the worsening of the climate crisis and with the relative rise in sea level, the starting level of high water will be superior and therefore phenomena such as the one that occurred in the last few days will be more common and serious. We are going through a period in which events that we now consider extraordinary could become terribly ordinary.