Climate Change
Italy back in the cold of Antarctica
29 October 2019 | Written by La redazione
Last week the 35th Italian expedition started with 250 participants and 45 research projects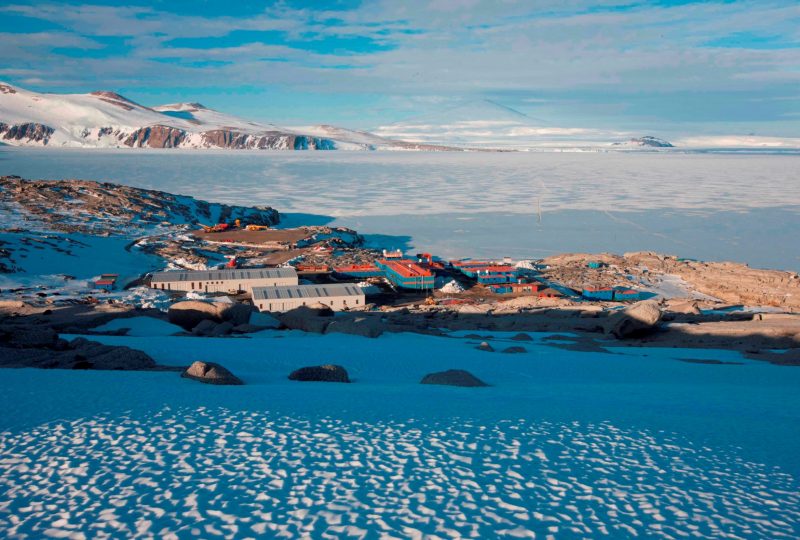 The South Pole is an entire continent that seems to come from another planet. Between temperatures reaching -80 ° C, incredibly dry air and the absolute lack of life forms, in some cases including bacteria, it is really an extra-terrestrial environment, expanses of snow and ice lashed by a chill wind for miles and miles. And yet, in this world, the call of exploration and scientific research in the field of climatology and not only, a call that also speaks Italian, resonates strongly. The 35th Italian Antarctic scientific expedition began on October 23rd with the opening of the Italian station "Mario Zucchelli" (MZS) on the promontory of Baia Terra Nova.
The mission. Almost like a space mission, the mission will be divided into several scientific campaigns that will see 250 scientists, researchers and technicians come and go, for a total of 45 research projects. The MZS base was reopened by a group of 20 people led by Gianluca Bianchi Fasani and departed from Christchurch (New Zealand) with a direct flight to McMurdo's US station and reached the Italian station aboard another smaller aircraft that has carried out two flights landing on the ice of Tethys Bay, next to MZS. In addition to reactivating the services after the closure of last February, this first group prepared the 3 km track on the marine pack, suitable for the landing of intercontinental air carriers.
In icy nothing. On November 8, the summer campaign will also be launched in Concordia, which is located over 3 thousand meters on the Antarctic plateau, where observatories, studies, and research in the fields of glaciology, chemistry and atmospheric physics, astrophysics, astronomy, geophysics, and biomedicine. As part of the new international project "Beyond Epica", this year will begin at Little Dome C, 40 kilometers from Concordia, the setting up of the camp that will host the oldest ice drilling activities in the world, with the aim of reconstructing the planet's climate up to 1.5 million years ago.