City and Transportation
Smart, 3D printed and with new spaces: what the house of the future will be like
27 August 2020 | Written by La redazione
We've explored some of the hottest trends in the industry to tell you what our homes will look like in the near future than you might suspect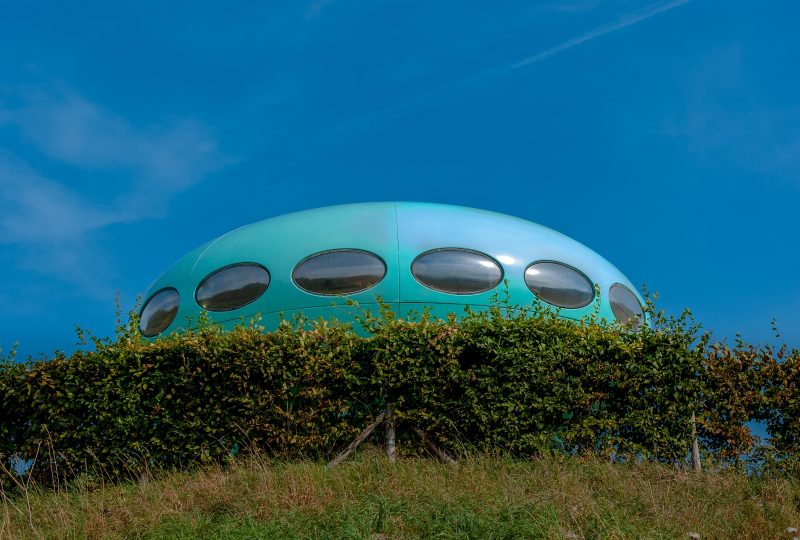 The catalog of IKEA, the omnipresent magazine present in many houses, has reached its seventieth edition and on the occasion of the exhibition-event held in recent weeks at the Ikea Museum in Älmhult, Sweden, the parent company has decided to publish and digitize all catalogs published in Sweden from 1951 to today. Leafing through these pages, the evolution of our homes flows before our eyes, how not only the furnishings have changed, but also the spaces, needs and ways of conceiving the places in which we live.
Technological development on the one hand and the need for new spaces continue to remodel our homes, what could we expect from the homes of the future?
New spaces for new needs. The Covid-19 emergency has led to an explosion of smartworking. According to the ISTAT report on the situation and prospects for our country, 90% of large companies (250 employees and over) and 73.1% of medium-sized companies (50-249 employees) have introduced smart working. However, working from home requires adequate spaces, possibly separated from the rest of the home, so as to be able to psychologically separate work from one's private life. Not everyone has a dedicated room available, which is why alternative solutions that try to carve out adequate spaces from our homes are increasingly common. From the use of simple dividers and sliding panels to transform a corner of the house into an office, to more drastic (but definitely less economical) solutions such as, for example, the one proposed by the US company Autonomous: Zen Work Pod.
Keyword, modular. A need that clearly emerged during the lockdown (when it comes to housing) is that of multifunctionality. The spaces of the houses of the near future will have to be able to satisfy different needs. As more and more different activities (work, sport, leisure, etc.) are carried out from home, the possibility of reconfiguring spaces will be a key element for our homes.
Innovative techniques for more sustainable materials. We have talked to you about it several times and it is important to emphasize how much 3D printing in the construction sector has the disruptive potential to revolutionize this area. The houses of the future would have many benefits in being built with this technique, not only because it would allow a building to be obtained in a few hours / days, as opposed to the months / years currently needed, but also because in this way it will be easier to use eco-sustainable materials.
Furnish with a glance. New spaces and new materials also involve new furnishings, increasingly tailor-made, modular and multifunctional. To facilitate the choice, augmented reality helps us, the Ikea app, to name one, allows us to show on the screen of our smartphone how a certain piece of furniture in our apartment would look. Not only augmented reality, even virtual reality will allow us to better furnish our homes. Taking advantage of virtual environments based on projects of houses under construction (or perhaps in the printing phase) it will be possible to visualize, customize and coordinate the furnishings in a perfect way.
A smart home. Autonomous vacuum cleaners, keyless locks, smart refrigerators and much more. If there is something that says home of the future, it is IoT (Internet of things) devices, that is, all those appliances (and not only) with different degrees of autonomy and capable of simplifying our daily chores. Our homes will be connected and interactive, each part of them will communicate with each other and with us. The refrigerator, for example, will monitor the condition of the food it will contain, warning us when something is about to run out or expire, allowing us to reduce food waste. To access our apartment you will no longer need keys but a fingerprint reader or use our smartphone will suffice. Eight, on the other hand, is a made in Italy mattress cover capable of adjusting the temperature of the bed according to our needs. It can be controlled from a smartphone by installing an app that memorizes our habits and gives advice for sleeping better.
A smart home goes far beyond small benefits like these: the countless information that will bounce between the different devices will allow us to have homes with a much lower environmental impact: from thermostats that regulate the temperature by limiting waste to solar panels integrated in the windows capable of reduce our energy consumption.