City and Transportation
THE SPEEDER, THE FIRST FLYING MOTORCYCLE
12 March 2019 | Written by La redazione
Do you imagine a future in which people moving around using jetpacks and flying motorcycle? Even David Mayman, CEO of JetPack Aviation, does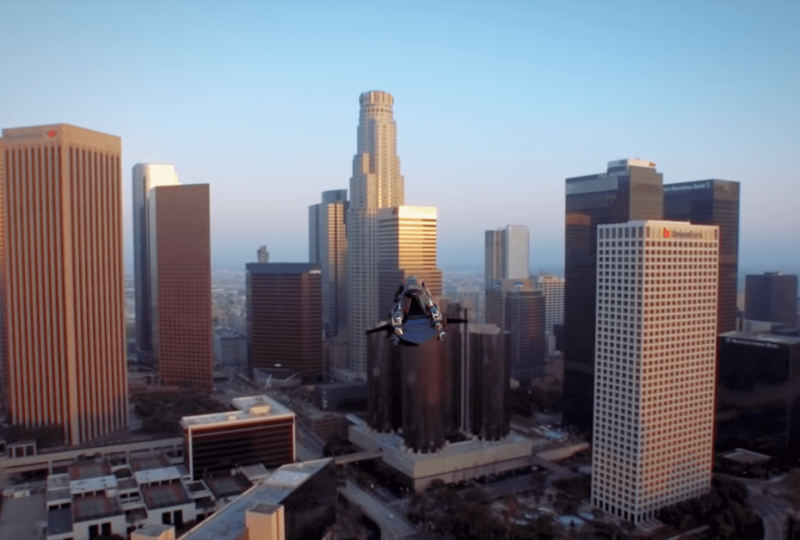 It seems to be like in a video game instead we are talking about a next reality. JetPack Aviation offers the first model of flying motorcycle on the market.
The Speeder, this is the name of the vehicle, thanks to its four engines can reach 150 mph speeds, 20 minutes endurance and 15,000 ft altitudes. The company, on its website, offers the possibility of booking the aircraft for a total cost of 370 thousand dollars, paying a deposit of 10 thousand when you make the order. JetPack Aviation plans to build only twenty Speeders to a personal use. While the future production will be dedicated exclusively to military and government vehicles. But to see The Speeder at work we will still have to wait: in fact, the working prototype of this flying bike does not yet exist. The company expects to have at least 10 million dollars in funding, necessary to realize the project.
The Speeder, running on kerosene, JetA or diesel, can be operated from any solid surface and large enough to take off. It can fly day and night, even in light rain. However, this is not a certified aircraft and, at least initially, only the experimental version is planned. In agreement with the Federal Aviation Administration there is no need for a license, but it is necessary to follow a short training period at the company's headquarters. The flying motorcycle was designed to accommodate a single individual, it is not possible to get other people in addition to the driver. The Speeder also has a sophisticated engine management computer that balances the thrust in the case of a fault.
JetPack Aviation has been leading the micro personal vertical takeoff and landing (VTOL) industry for the past 10 years. Based in Los Angeles, California they are dedicated to building the safest, smallest and fastest VTOL aircraft possible. The purchase of a VTOL includes a personalized flight suit and helmet when you take delivery, ono-on-one interview on the company YouTube channel with their CEO, an exclusive VIP access to JPA facilities and events.
Will this be the new vehicle of the future? How will the use of these vehicles be regulated? And what impact will they have on the environment?