City and Transportation
A smart suitcase to help the blind to move freely
8 May 2019 | Written by La redazione
A detection system warns people on the user's path with a sound.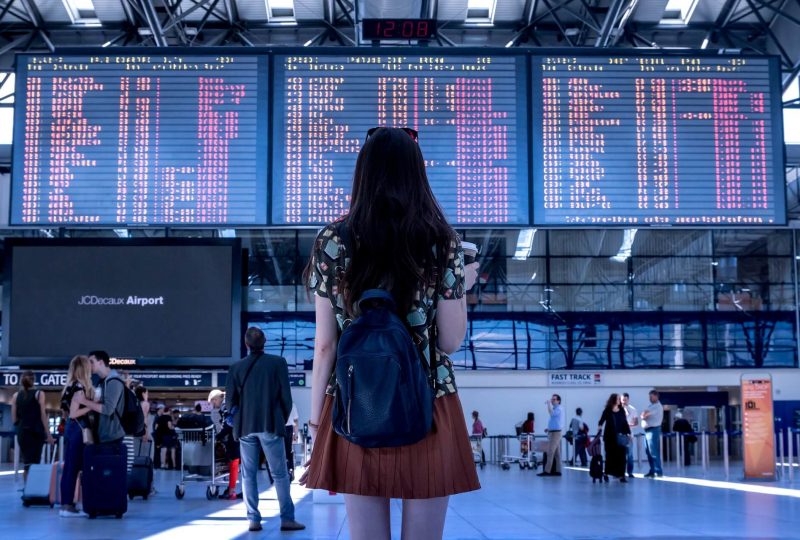 Large and chaotic environments, such as airports, can be difficult to cross for those who are blind. Wide corridors and distracted passengers can be problematic, especially in chaotic moments like a transfer from one terminal to another. A research team from the University of Tokyo and Waseda University have developed a smart suitcase that can detect potential collisions.
It's called BBeep and thanks to a camera system it is able to calculate the position of people in front of itself and emits a sound, more and more rhythmic as you approach the obstacle, which warns both the user and the pedestrians, potentially distracted from his smartphone. Following a test carried out in a crowded airport, it was shown that the alarm was effective to avoid unexpected collisions.
"Sighted people will usually clear a path if they are aware of a blind person – said Chieko Asakawa, Distinguished Service Professor at the CMU's Robotics Institute, blind since the age of 14 – but this is not always the case, as sighted people may be looking at their smartphone, talking with others or facing another direction. That's when collisions occur".
BBeep is not the only tool that helps blind people in crowded areas. A special app is able to provide step by step directions via audio to navigate in areas such as airports and stations. To do this it uses a series of Bluetooth beacons scattered around the airport where the system was tested, the Pittsburgh International Airport. "Part of our commitment to the public includes the guarantee that our airport works for everyone, in particular, because we modernize our structure for the future – commented Christina Cassotis, CEO of Pittsburgh International Airport – the world-class ingenuity reflects in our airport is emblematic of the transformation of Pittsburgh ".
Such systems could facilitate the lives of those suffering from sight problems and could also improve the efficiency of airports as a place of sorting large masses of people.