Community Blog
Meet Impactscool's Ambassadors, discovering the community
3 October 2019 | Written by La redazione
We inaugurate this new project with an interview with Luca Tiraboschi, one of Impactscool's historical Ambassadors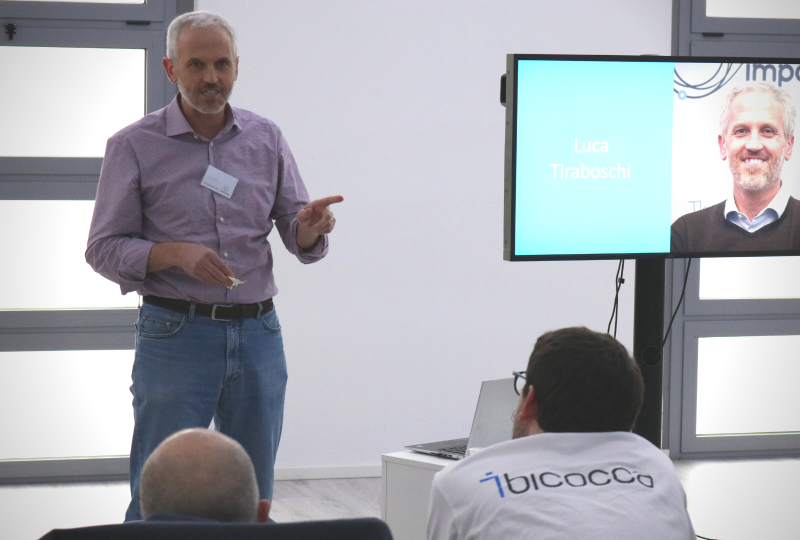 Impactscool is made up of many people, who with enthusiasm and passion fuel discussion and debate on tomorrow, contributing to the construction of the best possible future.
The team of Ambassadors grows more every month: from historical members to the latest arrivals, every member of the Community has a story to tell and something that makes it unique.
For this reason, the editors of Impactscool Magazine decided to inaugurate this new space dedicated to Ambassadors, in which to give them the opportunity to tell who they are and what their vision of the future is.
We decided to inaugurate this column with Luca Tiraboschi, one of the Community's historical Ambassadors, formerly Impactscool Magazine Contributor. He worked for many years in Marketing and Services and now deals with omnichannel projects for an important consumer electronics retail. Always passionate about innovation, Luca loves to scrutinize the future trying to bring out the opportunities and risks associated with the endless possibilities that technology puts at our disposal.
What does it mean for you to be an Impactscool Ambassador?
Being an Ambassador means giving your contribution to making the largest number of people participate in the discussion about the future.
The future comes for everyone, so everyone must be aware of the risks and opportunities that lie ahead.
The future in three words…
Fast, risky, promising.
The future is FAST because digitization is changing the pace and is shortening every stage. We are probably not yet prepared to handle this speed, so this inability to effectively define rules makes it REASONABLE.
At the same time, infinite opportunities are opening up to improve our lives (just think of the enormous advances in genetics, biotechnology), so I believe we have an extremely PROMISING future ahead of us.
Let us not forget that inclusiveness must be the basic criterion for guiding every choice.
What do you do today and what will your work be in the future?
Today I work on omnichannel projects for a major consumer electronics retailer.
In the future robotics and artificial intelligence, presumably, will carry out most of the work so I will commit to cultivating human relationships.
What are the major opportunities that technological development will bring and what are the risks?
There are all the prerequisites for arriving at a future characterized by abundance, but the speed with which innovations are coming are likely not to allow us adequate ethical reflection.
The power of innovations is amazing but, once again, it will be the use we decide to make of it that will make the difference. If we think of robotics we see big investments in robotic weapons, but also in robots for helping people.
Another of the more concrete risks is the gap in access to innovation: if the results achieved are available, only for a few we will risk major social repercussions.
For example, we will have to be very careful to avoid creating a caste of "useless", thrown out of the labour market by automation and artificial intelligence and unable to return due to lack of skills.
How do you imagine 2050?
I imagine it as a period in which medicine has made the most of the opportunities offered by technology and is, therefore, able to provide extremely early diagnosis and highly personalized care.
If in Italy we will have succeeded in maintaining even a health system that guarantees (almost) free access to care, we can represent a global model.
What will your hobby be like in the future?
I do not intend to change hobbies, I will enjoy assuming "the future of the future".