Community Blog
Meet Impactscool's Ambassadors: Stefano Bruzzese
13 February 2020 | Written by La redazione
The journey to discover the Impactscool community continues. Today we know Stefano Bruzzese, Future Activist and Ambassador, he deals with the environment and forestry economics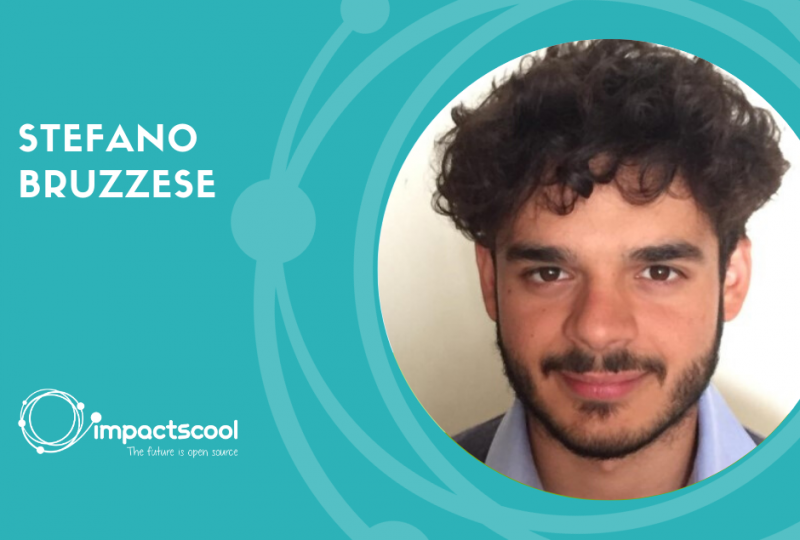 New appointment with the Impactscool community where we meet our Ambassadors. Today is the turn of Stefano Bruzzese. research fellow in forest and environmental economics at the University of Turin, deals with the economic evaluation of the ecosystem services offered by forests for humans. Themes that Stefano will soon bring to Impactscool Magazine as contributor.
What does being an Impactscool Ambassador mean to you?
When I think of the meaning of Impactscool Ambassador, two fundamental aspects come to mind. The first consists in the possibility of contributing, during training events, to raising awareness and information of the impacts that exponential technologies and innovations today have on the future. In fact, bringing a critical reflection on ethical impacts, rather than on technical aspects.
The second aspect concerns the Impactscool community. Community linked by common values ​​and passions. Being able to enter is for me a source of personal growth, but at the same time of sharing and collaboration.
The future in three words…
Environment, Technology, and Humanity. These words, strongly linked together, will, in my opinion, represent the basis on which to build a sustainable future. Sustainability considered in all its meanings (environmental, social and economic).
Why the environment? The company will have a greater awareness of environmental issues. This will entail a robust mobilization for the search for solutions and cleantech, that is, entrepreneurial initiatives that use technology to mitigate negative environmental impacts will have a growing interest.
Why Technology? The phenomenon of exponential growth, the advent of AI and more generally of digital, will have impacts on the environment and on society, positive or negative, it will be up to us to understand it and eventually direct them.
Why Humanity? Massimo Temporelli, during his speech in TedX Turin 2020 quotes: "man is technology", since in the absence of it we would be animals like chimpanzees. In fact, although more advanced, 99% of DNA is identical, what has distinguished us and at the same time made technology grow. But nowadays, the advent of AI is undermining man's ability, removing jobs and in the future more and more jobs will be automated. What will save us? Philosophy, sociology, art, in practice humanistic studies, since they are elements that characterize man and therefore unique.
What are you doing today and what could your job be in the future?
I am currently a research fellow in forest and environmental economics at the University of Turin (DISAFA). I mainly deal with the economic evaluation of the ecosystem services offered by forests for humans, such as the protection service against natural gravity hazards, such as rockfall, avalanches, surface landslides, and mudslides.
In the future, my work can always be linked to research or entrepreneurship, in the forest and environmental field. The goal that I will try to pursue, however, will be to bring some innovation in this field, since it is static and strongly linked to traditions.
What are the greatest opportunities that technological development will bring and what, instead, the risks?
As history teaches us, all technological innovations have brought opportunities and threats. I find that the most important aspects are, however, to be able to identify and favor, immediately, the positive impacts, or to be able to maintain a state of balance between the two. For this reason, today, I find that important training activity, such as those proposed by Impactscool, which, for example by using foresight techniques (forecasting), allows you to develop critical spirit, lateral thinking, and introspection.
How do you imagine 2050?
In 2050 most of the manual jobs will be replaced by automated processes, but at the same time, new professions will be created to control and manage these processes. Air and environmental pollution will decrease, thanks to the discovery of new products/services/business initiatives capable of mitigating these phenomena. Road networks will be even more interconnected and travel times will be reduced. Finally, great discoveries will be made in the space field and the first trips in the cislunar orbit will be organized.
What will your hobby be like in the future?
Do marathons and ultramarathons on the Moon and Mars.