Editorials
Impactscool's 2020, the journey into the future continues
2 January 2020 | Written by La redazione
New projects but the same philosophy: the new year of Impactscool promises to be full of challenges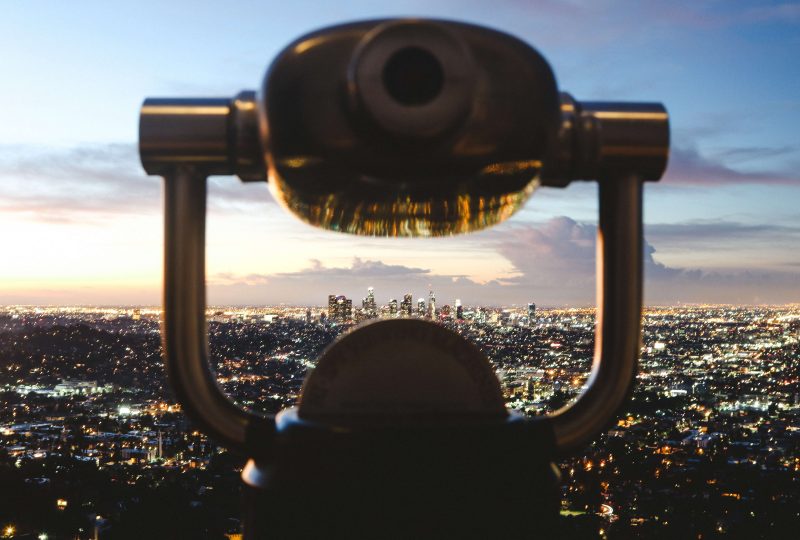 Impactscool is preparing to blow out three candles and continues on its path of growth: since the beginning of 2017, the period when it began its activities, it has trained over 20,000 people in more than 350 events aimed at students, citizens and companies. 2019 has given important milestones and great satisfactions, including the appointment of Cristina Pozzi to Young Global Leader of the World Economic Forum, the only Italian after 5 years, but 2020 will certainly not be less: in fact, there are many new initiatives and activities at the starting blocks, which will add further pieces to the project. Despite the evolution, however, the mission remains the same: to offer all the tools to contribute to the creation of the best possible future.
Future Camp. A new opportunity for young technology enthusiasts, who want to understand the future of our planet and be an active part of the change: from June 2020 Impactscool inaugurates the innovative Future Camp, an exclusive Summer School aimed at children aged 15 to 23 who will teach how become future makers capable of predicting and solving the major global problems of today and tomorrow, facing the challenges of new technologies, fighting climate change and imagining and planning the works and society of the future. Registration for the Future Camp scheduled in 8 Italian cities is already open: Milan, Rome, Padua, Florence, Bologna, Genoa, Turin, and Verona. Each class, consisting of a maximum of 30 students, will face 5 days of full immersion, from 9.00 to 16.00, for a total of 25 hours, from Monday to Friday. The teachers will be experts and professional researchers from different sectors.
The teaching will consist of frontal and practical lessons on highly topical subjects such as Artificial Intelligence, Robotics, Virtual and Augmented Reality, Bio and Nanotechnologies, with a multidisciplinary approach capable of combining technology, entrepreneurship and human sciences based on ethical thinking. Great attention will be given to the development of transversal skills such as public speaking, creativity, logic, and teamwork, to be implemented through practical workshops on the future, role-playing games on the climate and society, individual meetings between teachers and students and insights on the world of startups and innovation. At the end of the lessons, a diploma will be given which will attest to the knowledge and skills acquired during the Future Camp.
"Future Camp responds to the need to allow girls and boys to 'jump into the future' and to 'return to the present' with the skills necessary to better face their educational, didactic, professional and human path" explains Andrea Dusi, President and Co-founder of Impactscool and creator of Future Camp. "To do these activities, our kids do not have to go to London or San Francisco, but they can do it directly in their cities and we want to allow everyone to participate, through the provision of scholarships." Media partner of Future Camp is Wired Italia, one of the many new year partnerships.
Activities for companies and partnerships. In 2020, new projects aimed at companies will also start, with renewed formats and activities to guide businesses and professionals towards the future. Some of these will be achieved thanks to important partnerships and agreements with some of the most important companies in the world of innovation at national and international level. Finally, many companies and institutions have decided to support Impactscool activities with young people, by financing cycles of workshops and laboratories.
Publishing projects. The dissemination activity of Impactscool is enriched with new channels and continues its goal of exploring formats and languages to reach all targets. The group "Future Network", after having expanded with the Instagram pages Curiotech, Curious and Climate Change has now landed on Tik Tok. For this new social channel, new video products are being tested, which will be added to news from the future and surroundings, video interviews and insights. In 2020, infographics will also be added to the articles in Impactscool Magazine, to communicate reports, studies, and scientific research in an immediate and simple way. Finally, news also on the audio format, with the first podcasts by Impactscool.
But that is not all. So many projects, also belonging to different spheres but which have a common denominator: the future. Precisely for this reason, the need arose to enclose all these activities under a single structure that will be launched and presented in the coming months.
We can't reveal anything yet, but we can anticipate that the future will be much less scary.