Future Society
Fashion in the time of Covid-19
13 May 2020 | Written by La redazione
Here's how the big fashion brands are reacting, thanks to new technologies, to the new conditions dictated by the coexistence with the virus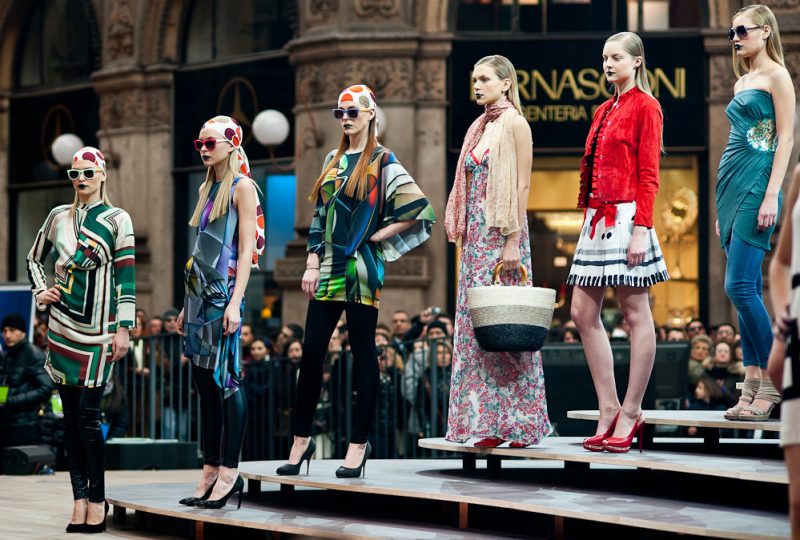 The world of fashion, in Italy, invoices around 70 billion euros every year. It is a fundamental sector for the Italian economy which is now faced with the coronavirus emergency. High fashion events, fashion shows, but also trying on clothes in a dressing room will have to undergo a transformation process in order to survive. Here's how, thanks to new technologies and innovation, fashion changes at the time of Covid-19.
Digital catwalks. Although it seems that the rest of 2020 has been paused, with events around the world canceled or postponed, fashion is looking for other ways to continue operating, by transferring its windows and catwalks to our screens. Shanghai Fashion Week, for example, started completely digital on March 24th. Through the support of the "Labelhood" platform, 31 designers presented their new collections through social channels and websites. The women's clothing brand Shushu / Tong has unveiled its new AW20 collection through a short film.
Milan Fashion Week also had to reinvent itself in digital format: the event to be held from 14 to 17 July will be completely streaming and will be called "Milan Digital Fashion Week", with a live schedule of fashion shows, videos, photos, and backstage.
Virtual showroom. The concept of "virtual showroom" is nothing new: the major car manufacturers have been offering ultra-detailed 3D models of their cars on their sites for years. Now the Italian company Hyphen has developed an ecosystem that allows companies to show their products through high resolution 360 ° photos. This is also thanks to a set of modular "cabinets" that house light cages and supports for digital cameras controlled by a workstation, a system that automates photography, postproduction, and publication, making the creation of a catalog faster and more efficient online of their products. But the idea of ​​Hyphen goes beyond the catalogs, coming to set up an entire platform enabled to replicate all the activities that can occur between sellers and so-called international buyers.
"As for the lack of the tactile relationship with objects – Stefano Righetti, CEO of Hyphen explained to Wired – maybe one day we will get there. There are already studies from Microsoft in this regard and we are also in contact with laboratories that are working on experimental projects. We will know more from 2021 ".
Virtual dressing rooms. The world of fashion is not only made up of fashion shows and mind-boggling clothes, but also by ordinary people who buy clothes in retail. Living with the coronavirus, however, will force us to review the way we approach these stores and how we try on clothes. Goodbye dressing rooms and welcome innovation. It is not new and in some stores, they are already there, but the current situation will probably push towards the use of virtual changing rooms: via PC, smartphone or special screens in the same stores the customer only has to select the model, color, size and if available the garment fit options, to see your avatar wearing that garment.
However, there are more personal approaches, such as augmented reality: through an innovative interactive mirror, it is possible to try on clothes directly on our body, or at least on its reflection. In this way, the experience is much more personalized than using an anonymous avatar with our shapes.
Custom-made shoes with your smartphone. Also in Italy, there is innovation in this direction as in the case of the DIS project, a Marche startup of made-in-Italy shoes that are made to measure and fully customizable, which has released its app on the market to "scan" their feet and thus obtain a model and size of shoes to buy.
The app, currently available only in the iOS version, allows you to know the size to buy for each model of shoes on the site www.designitalianshoes.com: just an A4 sheet and your smartphone with which to take 3 photos for each foot and technology takes care of the rest. Compared to the apps already existing on the market, DIS Foot Scan APP allows to obtain 26 customer's foot measurements (being able to take advantage of this information to create a custom-made shoe) and suggests the size and model be purchased taking into consideration the three most important sizes: length, fit around and foot crewneck.