Our events
The bodies of the future: at "Il Tempo delle Donne" the format Next makes its debut
30 August 2019 | Written by La redazione
Impactscool will participate in the Corriere della Sera event, taking care of the contents of a new format dedicated to emerging technologies and the future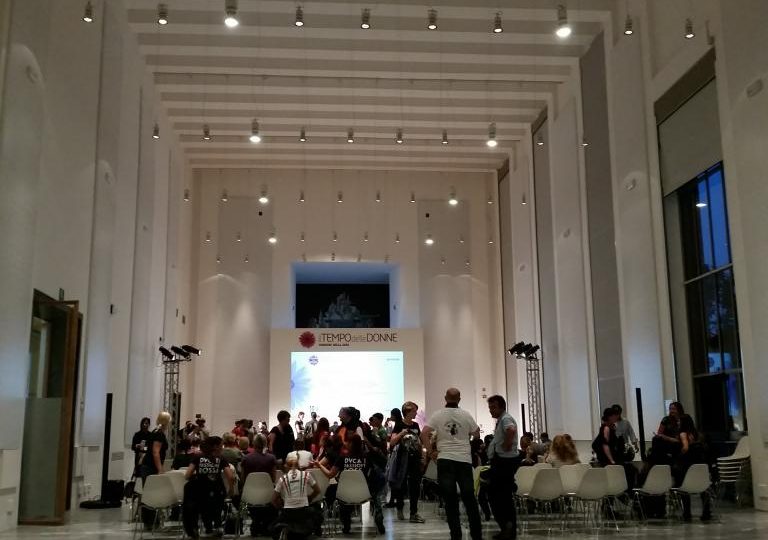 Artificial intelligence, robotics, 3D printing, biotechnology: technological development and scientific research are changing our lives and promising great things for the future. But to be different in a few years may not only be our cities, the world of work or the social sphere and relationships: to change could also be ourselves as human beings, starting from our body. It is for this reason that within the 2019 edition of "The Time of Women", an event of the Corriere della Sera that this year will be dedicated to the theme of "bodies", could not miss a reflection on technologies and the future. From September 13 to 15, at the Milan Triennale, the format "Next – The new worlds", edited by Impactscool, will make its debut.
During the appointments, we will talk about space exploration, bodies, and robotics, bio-inspired biology and robotics, narration between science fiction and scientific popularization, robotics and medicine (prostheses in particular), genetics and genomics, transhumanism, artificial intelligence, body shaming, revenge porn, work of the future.
Also a workshop. Not only the meetings of "Next": Impactscool at "Il Tempo delle donne" will also be the protagonist of a Debate Tech workshop dedicated to artificial intelligence. What future scenarios brings with it the revolution of this technology? How will our lives change? A practical laboratory, in which participants face a debate on emerging technologies and their impacts in groups.