Robotics and AI
When a robot does the check-in
14 June 2019 | Written by La redazione
C9, the robot that entered service in a social-assistance structure in Verona, is only the last of a series of robots that "works" in Italy
Big eyes, built-in screen and with a shining plastic cover, rigorously recycled. This is the C9, the first Robot-Receptionist, able to perform the check-in tasks and, at the same time, to guarantee a video surveillance service. The robot, whose name is reminiscent of the Star Wars androids, is the result of a collaboration between Co-Robotics, a spin-off of the BioRobotics Institute of the Scuola Superiore Sant'Anna in Pisa, and the Civic Social Service Institutes of Verona. The experimentation of C9 has begun a little over a week in the residence "Verona Ospitale", a structure that accommodates those who need to stay in the city of Verona for care reasons at the health centres.
This is the last of a series of robots "hired" in Italy.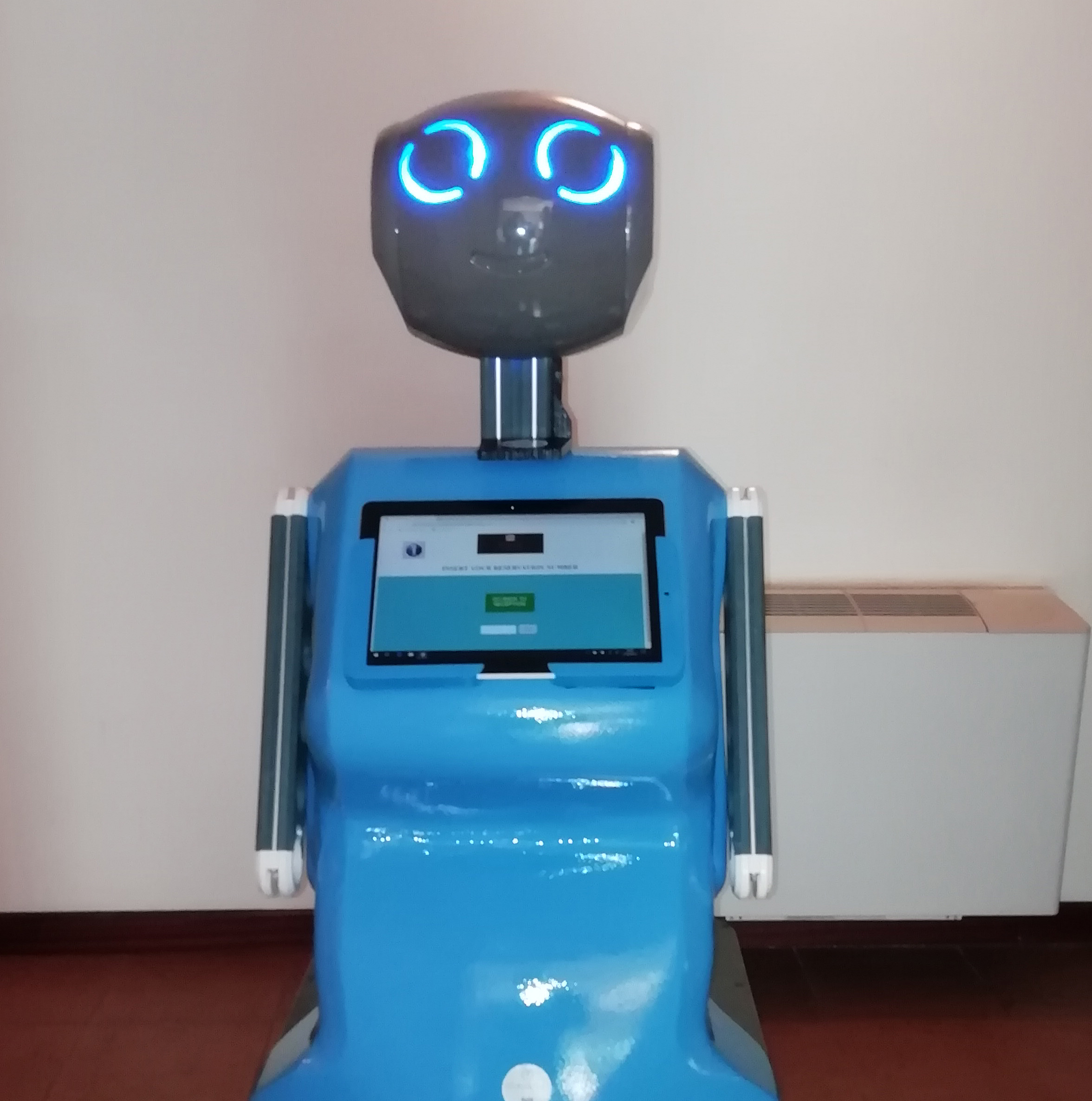 Not only assistance but also surveillance. Equipped with artificial intelligence, autonomous navigation software and advanced sensors, C9 differs from the other robot-receptionists already developed, thanks to the control and security service. Among his other duties, he is to provide general information for the use of the hotel and to accompany people to their rooms at check-in. The robot has not taken the place of employees in the flesh: as explained by Marco Cargnelli, president of the Civic Institutes of Social Service of Verona, C9 will offer its services at times when, due to financial difficulties, it was not possible to have staff inside the structure. The robot, during this testing phase, will collect data useful for the development of services increasingly targeted to the needs of citizens.
The "robot" jobs. C9 is the latest in a series of "hired" androids in Italy. For example, R1 and Pepper are the two humanoid robots, equipped with an artificial intelligence system, designed to serve between the wards of Italian hospitals. In particular, Pepper has the task of checking the rooms, warning doctors in case of emergency, while R1 is to "talk" with patients to capture their emotions and make the first diagnosis.
Before them, Paolo Pepper, who already in 2017 welcomed the tourists of the Parc Hotel del Garda, in Peschiera, not far from Verona, entered service.
In Rapallo, a sushi restaurant has "hired" two robot waiters called "Xiao Ai" or "small loves". They were built in China and run around the tables taking orders and bringing dishes to customers.
Also from the Sant'Anna School of Pisa, instead, comes MoBot, the autonomous robotic shopping cart: it is less cute and likeable than its colleagues, but it could prove to be a fundamental help for all those people who struggle to transport goods purchased back home.
For now, employers are satisfied, at least until the robots form a union of their own!