Robotics and AI
You have never seen a robot so agile
5 March 2019 | Written by La redazione
Researchers at MIT in Boston have developed a quadruped robot similar to those of the cheetah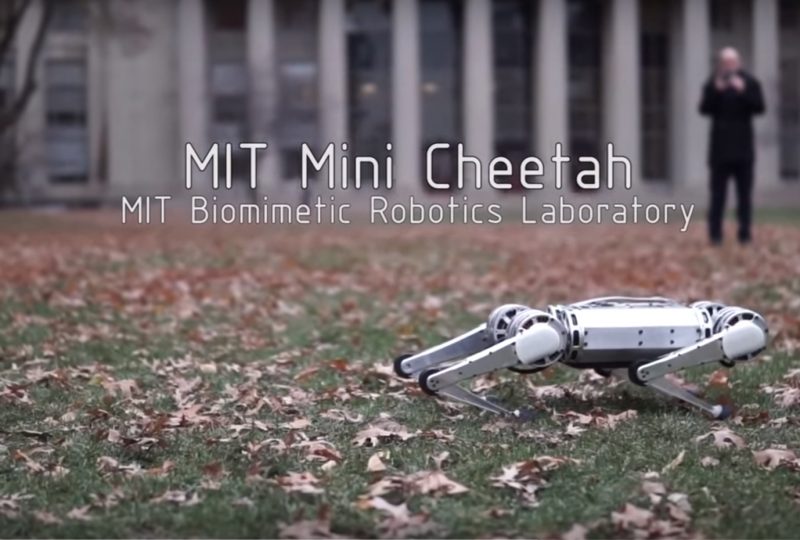 You will not be able to dance like the robot-dog of Boston Dynamics, but the result of a new project of the Biomimetic Robotics Laboratory of the Massachusetts Institute of Technology will amaze you with agility and speed. The robot has the movements similar to those of the cheetah and can boast of the unique skills among his colleagues: a great agility, which allows him to stand very high jumps and to move in all directions even on difficult terrain, and a surprising speed, even double that of man.
The cheetah robot, weighing just over 9 kilos, according to the researchers, is practically indestructible. In spite of its not exorbitant weight and its great agility, it can boast a modular structure, which makes it possible to replace each of its components without affecting the functions as a whole. For this reason, the researchers explain that they will use the robot for missions and "dangerous" tests: they can repair it easily and at very low costs.
The researchers, who work for the Department of Mechanical Engineering at MIT and are the authors of the Cheetah 3 robot, will present their creation in Montreal, Canada, where International Conference on Robotics and Automation will take place May 20-24.
His predecessors. Many robots have shown their amazing abilities in recent years. For example, there is Atlas, the bipedal robot of Boston Dynamics: Atlas, in a video of a few months ago, has even ventured into the Parkour, demonstrating truly amazing balance and agility.
Watch the cheetah robot from MIT in action.