Climate Change
Sustainable micro mobility: resource or risk?
6 November 2019 | Written by La redazione
The e-Scooters, cross and delight of many citizens, are increasingly widespread and are offered as the green alternative to traditional means of transport. Will this be the future of urban mobility? Antoine Auriol, KPWT World Kitesurf Champion and new Impactscool ambassador and video contributor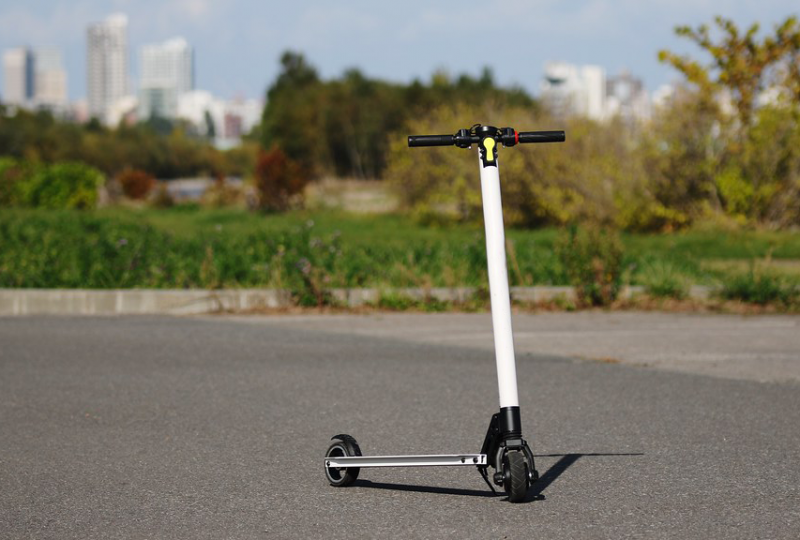 In Turin, a man received a fine of over 1000 euros because he was driving an e-Scooter without a license plate and driving license: the Commander of the traffic police, in fact, would have issued a circular in which he established that scooters with speed higher than 6 km per hour should be treated as mopeds.
It is not the first case, and probably will not be the last, in which the lack of clear and shared regulation on the use of these vehicles leads to a wide proliferation of ordinances, circulars and other legislative patches that bring confusion between users and administrations. Between environmental impact, legislation and mobility, are these means of transport changing the way people move around the city or are they just a passing fad? Our new Ambassador and Contributor Antoine Auriol also posed the same question, he made a video in the streets of El Puerto de Santa Maria, Spain, to tell us about this new way of experiencing urban mobility.
Is there a regulation? Throughout Italy, since 12 July, there has been a decree that regulates all these means of micro-mobility, from electric scooters to segways passing through hoverboards, establishing who can circulate, where it can do it and in what way. The problem arises when this regulation must be implemented by the municipalities, which have time until July 2020 to supplement it with guidelines on the management of these vehicles. There are those who have already moved, like many municipalities in northern Italy, and others who have yet to implement an experimental municipal regulation, which tests the needs and duties of those who use these vehicles.
Abroad. The uncertainty about the role in urban mobility of these vehicles is not only Italian. In Singapore, following several accidents, even fatal ones, the use of these vehicles on the sidewalks has been completely forbidden, in case of a violation, there is a $ 2000 fine or even 3 months of imprisonment. In Paris, instead, where there has been a real proliferation of companies offering sharing services, bringing the French capital to have more than 15 thousand e-scooters scattered on its streets, a regulation has just entered into force which makes it clear who can drive these scooters, how, in what areas and with what limitations.
The environmental impact. One of the reasons that led to the widespread use of e-scooters concerns the environmental aspect. In this period of climate change, there is an increasing sensitivity towards the climatic emergency and e-Scooters are sold as an ecological alternative to cars in the city. But is it really so? A study by North Carolina State University has tried to verify the true environmental impact of e-scooters, taking into consideration the electricity used to recharge them (which does not necessarily derive from renewable sources), the CO2 generated in the production processes and, above all, that issued by the means used to bring the scooters to the charging stations and to redistribute them in the city.
Estimates indicate that for every mile traveled (1.6 km) 202 grams of CO2 are emitted, of which 50% derives from the production of vehicles and 43% from the withdrawal and redistribution of scooters made with more polluting vehicles. Compared to cars, therefore, there is still a saving – every mile traveled by car is equivalent to about 414 grams of CO2 emitted – but it is decidedly little compared to less impacting vehicles: a mile on the bus emits only 82 grams of CO2, one in bicycle even only 8 grams. The latter remains the most environmentally sustainable means of transport, waiting for companies that offer sharing services for electric micromobility to develop strategies and develop technologies to reduce their impact.
Antoine Auriol, the new video-contributor to Impactscool. Electric scooters, however, are changing the way we move around the city, but will this be the future of mobility? Antoine Auriol, our new video-contributor, asks the same question. Antoine, born in France 33 years ago in a sports family, has always been passionate about non-polluting sports in close contact with nature. At the age of 15 he enters the French top 5 in the trampoline discipline and shortly after knows windsurfing, which will lead him to become European Champion at the age of 19. In 2004 he discovered the passion for kitesurfing, a sport that combines acrobatics in water, gymnastics and creativity, becoming KPWT Kitesurf world champion in 2010. In 2014 he began his television career, making documentaries all over the world and meeting people who improve the quality of their life without compromising the environment. In Italy, the last program that has seen him as protagonist is The vagabond ecologist, broadcast on laF (Sky 135). He speaks five languages, plays the piano, plays the guitar and makes videos on YouTube to share his passion for life and where he talks about his relationship with nature.
Precisely because of his interest in environmental issues and the future of the planet, Antoine decided to marry the cause of Impactscool and become one of our ambassador and video contributors. In the first clip of this collaboration, exploring the long promenade of El Puerto de Santa Maria, in Spain, he asks himself and to us: what will the role of vehicles like e-Scooters or e-skateboards be in the urban mobility?