Our events
Beyond the moon: inteview with Umberto Guidoni
20 November 2019 | Written by La redazione
The future of man in space passes through the Moon and beyond, we talked about it with the astronaut and scientific popularizer Umberto Guidoni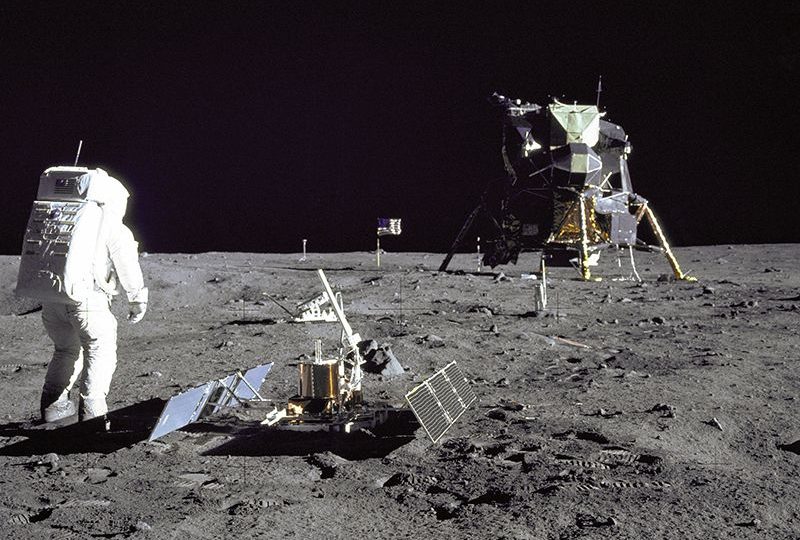 In the coming years it is highly probable that man will once again set foot on the Moon, perhaps to remain with more or less stable colonies. From the plans of China that wants to create a base at the South pole of our satellite, in an area rich in ice water, to those of the United States, which are carrying out the Artemis program that will bring men and women to the Moon, passing through the private protagonists of this new space race, first and foremost the SpaceX by Elon Musk and the Blue Origin by Jeff Bezos. The Moon is tempting to many but what challenges will be faced to conquer it?
On the occasion of the opening event of the Verona Science Festival, whose first edition is dedicated to the 50 years of the first landing and to the future of space exploration, we interviewed the astronaut and scientific divulger Umberto Guidoni.
The Verona Science Festival is in its first edition, currently underway, which aims to be a basin through which to educate, promote and raise awareness of the territory on scientific, multidisciplinary topics. Each year, a different theme will be chosen from which to generate ideas, synergies, laboratories, talks, hackatons, interdisciplinary events, prizes, competitions, exhibitions and much more. Even Impactscool will participate in the initiative with its Debate Tech workshop which will be held on Friday for students only. This year, as mentioned above, the edition aims to celebrate 50 years of man on the Moon. For the occasion among the guests also the astronaut Umberto Guidoni.
Umberto Guidoni has been in space on two occasions, in 1996 with the Space Shuttle Columbia and in 2001 with the Shuttle Endeavor, on this occasion to contribute to the assembly of the CanadArm 2 robotic arm on the International Space Station that is still used today moorings and to manage repair operations outside the ISS. Guidoni is also a scientific popularizer, in fact for years he has been dealing with spreading stories and scientific facts about space, participating and organizing events related to space exploration. He has written countless articles, edited columns and is the author of 15 books.
Watch the video: