20 minutes from the future
In balance between privacy and ethics
21 April 2020 | Written by La redazione
Nona puntata di 20 minuti dal futuro con Paolo Benanti, professore di etica, bioetica ed etica delle tecnologie.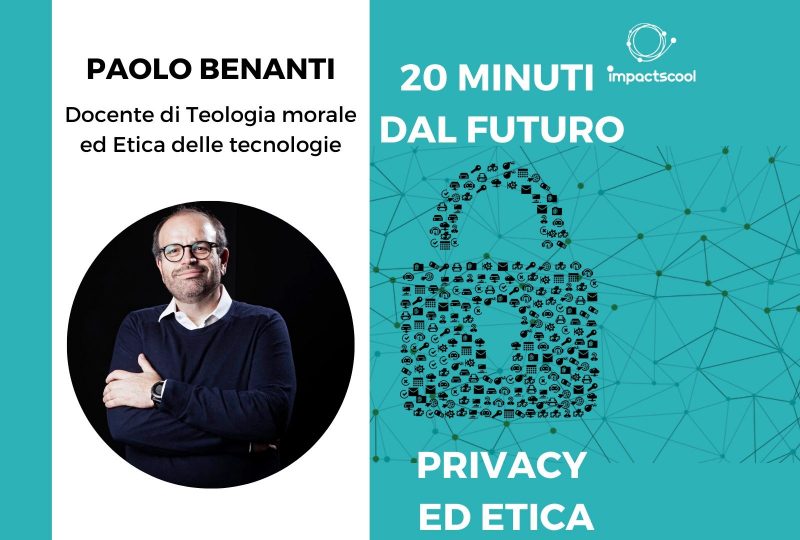 The Italian government has chosen the app to do Contact Tracing, which, in theory, will facilitate the reconstruction of an individual's contact map if this proves positive for the new coronavirus. It's called "Immune" and, in addition to allowing, perhaps, a technological method of managing phase two, it raises quite a few questions about the delicate balance between privacy, data protection and public safety. To better understand if there is a possible keystone and what it is, Thomas Ducato, director of Impactscool Magazine, interviewed Professor Paolo Benanti, Franciscan Friar of the Third Order Regular and expert, live for the series of webinars "20 minutes from the future" of bioethics and ethics of technologies.
The interview. "There are two things not to be confused – Benanti clarified immediately – privacy and protection of personal data are connected to each other but they are different issues. Let's talk about something that makes sense today in the face of a problem like Covid-19 that is spreading through social relations and therefore the only way to curb it now is social containment but this thing cannot go on forever, that is we will come back to meet each other ".
The use of apps such as the one chosen by the government raises ethical questions relating to the data that it will be able to collect and use: "Who can hold the map of people's contacts? Who can authorize the transmission of this data? And what can be done with this data? It is not like the oil that is used up is used, the data can be used an unlimited number of times to extract a huge amount of information. Here is the conflict, of the delivery and use of data for an asset that goes beyond personal and my right, that of personal data protection to avoid exposing part of my life that goes beyond health purposes. We are faced with this dilemma. Insoluble? It depends, it is a moral choice that depends on different values ​​and as I choose I am saying which side I am putting the bar of value on. It is clear that there are uses that are absolutely immoral, there are other outcomes that are individually immoral, it will be necessary to find a way to put the bar so that they are ethical and for the benefit of society.