Climate Change
From satellites to the sea: predicting damage from oil spills
7 April 2020 | Written by La redazione
New research uses data from the Copernicus satellite constellation to accurately indicate where and when an oil slick dispersed in the sea will hit the coast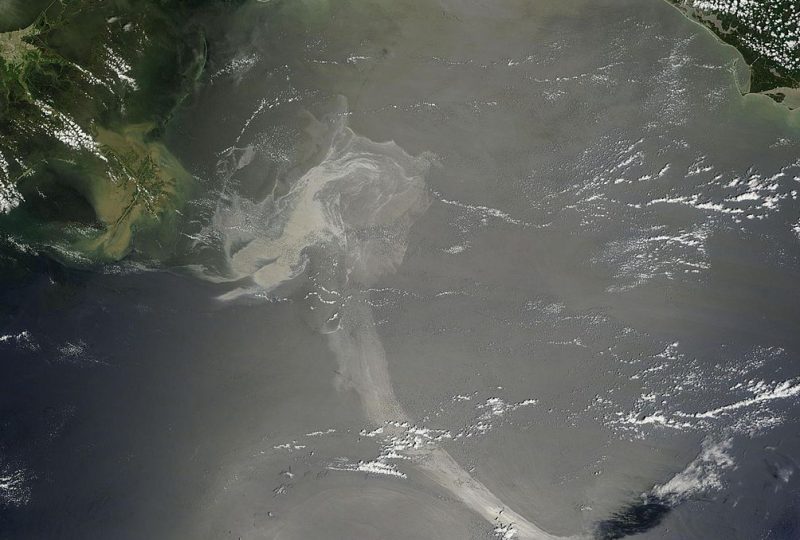 In October 2018, the boat "Ulysse" mistakenly rammed the hull of the "Virginia" container ship, which was anchored in international waters off the northern tip of Corsica, an area known for its beaches and pristine waters. 530 cubic meters of fuel spilled from the Virginia ship's tanks through a breach of several meters, threatening the marine environment and the affected coastal areas. In 36 hours, the oil slick occupied an area of ​​35 km.
Unfortunately, accidents of this type have occurred constantly throughout the world, from "reduced" cases such as that of Ulysse to catastrophic events such as the environmental disaster in the Gulf of Mexico of the Deepwater Horizon oil platform, affiliated with British Petroleum, in 2010 Being able to predict the behavior of the oil slick and therefore when they will arrive on the coasts is essential to organize rescue operations to limit environmental damage as well as economic damage.
A study, conducted by researchers from the CMCC and REMPEC Foundation, the regional coordination and control center for the prevention and fight against pollution in the Mediterranean, based on the concrete case of the Ulysse spill in 2018 off Corsica, demonstrates the effectiveness of the dispersion model of pollutants called MEDSLIK-II, which makes extensive use of satellite data to predict the behavior of the patch.
An eye from above. Forecasts of currents, wind, waves and sea surface temperatures are essential for predicting the displacement and fate of the oil slick. "Using the oceanographic and atmospheric data sets provided by the Copernicus Marine Environment Monitoring Service (CMEMS) – explains Svitlana Liubartseva, a researcher at the CMCC Foundation and first author of the study – and by the European Center for Medium-Range Weather Forecasts (ECMWF), we are able to make predictions of the dispersion of pollutants at sea. The high resolution of CMEMS data, which reaches about 4 km, has allowed us to predict with good approximation the where and when the crude would have reached the coast ". Copernicus is a network of environmental monitoring satellites launched by the European Space Agency and commissioned by the European Commission.
Foundation researchers are now working to further improve the predictive capacity of the processes of transformation and dispersion of oil at sea. On the one hand, it is necessary to improve the resolution of the models, making their grid finer and finer. On the other hand, it is necessary to study a greater number of real spill events to get better predictions.