Good News
The good news about Covid 19 – 21/03/20
21 March 2020 | Written by La redazione
The Coronavirus emergency is still ongoing but we have chosen to tell you positive stories, to look to the future with hope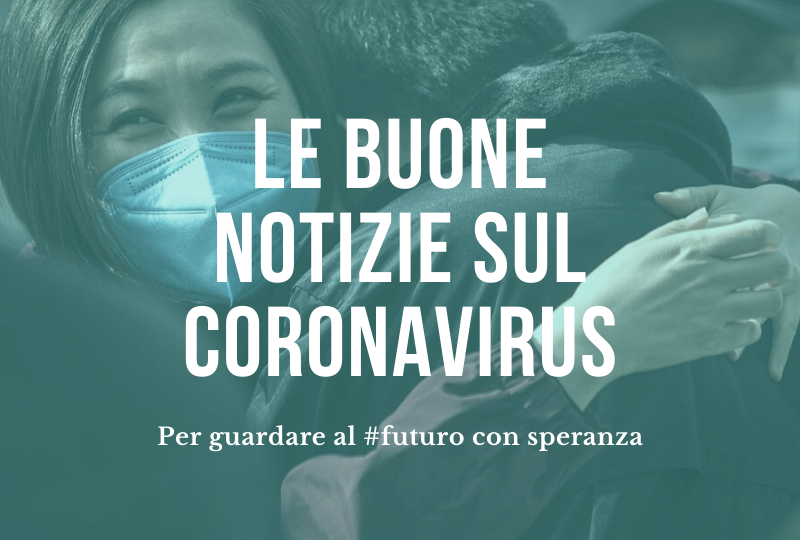 We live in an unprecedented period of our lives. We know that there can be light at the end of the tunnel but it is good to remember that that light is there. That's why we decided to tell you the good news about Coronavirus from all over the world, to look to the future with hope.
In Iran, a 103-year-old woman recovered from Coronavirus after six days in hospital. Despite suffering from asthma and high blood pressure, the woman has had a complete recovery. It is the second infected person far ahead of age to overcome the disease.
Swab test in just two hours. The MetroHealth Medical Center becomes the first hospital in Ohio where the Coronavirus positivity test is done in just two hours against the several days normally needed. Hospital supplies are limited for now, but supplies are expected to arrive soon.
The British supermarket chain Iceland is offering a time slot dedicated to the elderly, more vulnerable to infection, reducing the risk of contracting the infection and ensuring the supply of basic necessities.
Many concerts and tours of musicians around the world have been canceled due to the Coronavirus, so many singers, bands and pop stars, such as Coldplay or Mark Rebillet, are bringing their live music for free to various streaming platforms such as Twitch.