Future is now
The most innovative technologies shown at CES 2020
24 January 2020 | Written by Tommaso Spezzacatena
From hi-tech doors to gloves for virtual reality, passing through GPS for divers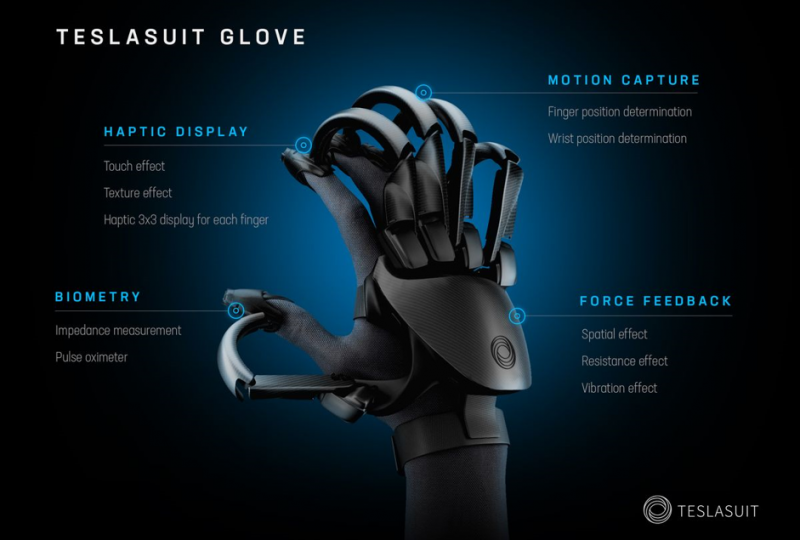 The CES (Consumer Electronics Show), a global technology fair that takes place every year in Las Vegas, has just ended. The CES also gave us great numbers this year. Over 175 thousand admissions (of which about 34% are international) and impressive media coverage. According to data reported by the CES website, more than one million people viewed Instagram Stories related to the American festival and more than 5,000 tweets per hour were published during the opening hours. Dividing into 11 categories (Sport, start-up, automotive, health, blockchain, IOT …) the CES covers practically every area of ​​research and technological development and is, therefore, able to attract a very varied audience to itself. ranking of the most interesting projects presented at CES 2020 considering, of course, the applications that bring us closer to an open-source future.
Brizo is a submarine gadget created by an Italian Startup that performs the function of three-dimensional GPS capable of geo-locating a diver and recording its path. The traditional GPS does not work underwater because the sea shields and deflects radio waves, so today marine biologists and amateur or professional divers must rely on complex and not always functional methods to find the places already visited. Brizo instead records the coordinates of the starting point (out of the water) and the 3D path is taken and, by recording speed and distance from the starting point, is able to bring the diver back to the same point previously visited. The applications are many, from the operations of marine researchers to facilitating the work of submarine pipeline maintenance workers, passing through tourism and the recovery of wrecks or archaeological finds. For now, it is only a prototype but it is looking for investors on Kickstarter.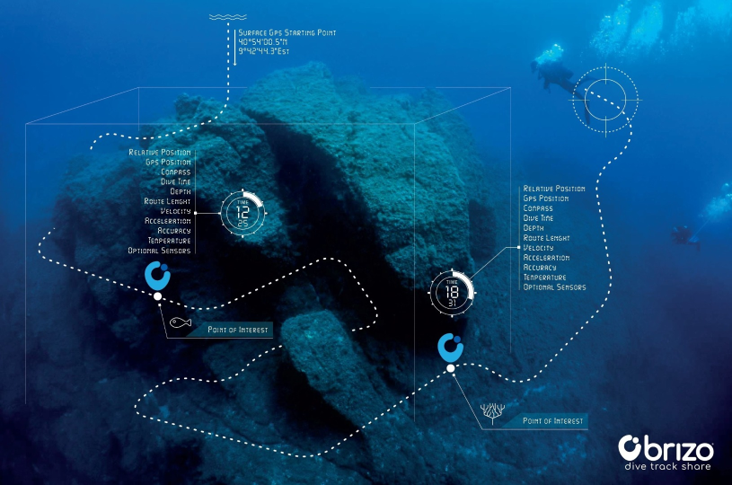 SmartOsso. This too is an Italian project, by a startup from Reggio Calabria, which aims to monitor the health of our four-legged friends. SmartOsso, the word itself says, is an intelligent bone that can tell us if our dog needs to be brought to the vet. In fact, it is able to measure oxygen saturation, heart rate and also the pH level of saliva, the stress of the animal and its body temperature, thus keeping under control the fundamental parameters of a dog's health. In addition, it is able to record its history by collecting profits from owners and veterinarians.
TeslaGloves. At the expense of the name, this project has nothing to do with the visionary Elon Musk but is owned by a London-based company, VR Electronics (former owner of TeslaSuite technology). TeslaSuite and TeslaGloves are two gadgets designed to interact with virtual reality. Through muscle electrostimulation and not just vibrations, they make the user's body feel sensations that are real. This year, after the suit, gloves (TeslaGloves in fact) were launched that guarantee that you can acquire a sense of touch in the virtual world. Unfortunately, this wonderful gadget has a cost of $ 5,000 and therefore does not seem to be within the reach of gamers but rather of health institutions or training and training companies, or used to test possible emergency scenarios, such as an evacuation or an attack. terrorist.
LG smart door. The Korean LG presents a smart entrance door designed for home delivery. LG's new door is divided into 2, one part is made up of 2 compartments for parcel delivery, the other is a real door. The two compartments (one of which is refrigerated) can be opened with a fingerprint or facial recognition and are used for the delivery of your online purchases or shopping in total safety and without letting the bellhop enter the house. As for the front door, this is inside a huge screen that shows us the weather, notes, messages, traffic, and much other useful information before leaving home. This new LG product gives us a beautiful design object that can solve the problem of home deliveries by projecting us into a future of automated deliveries.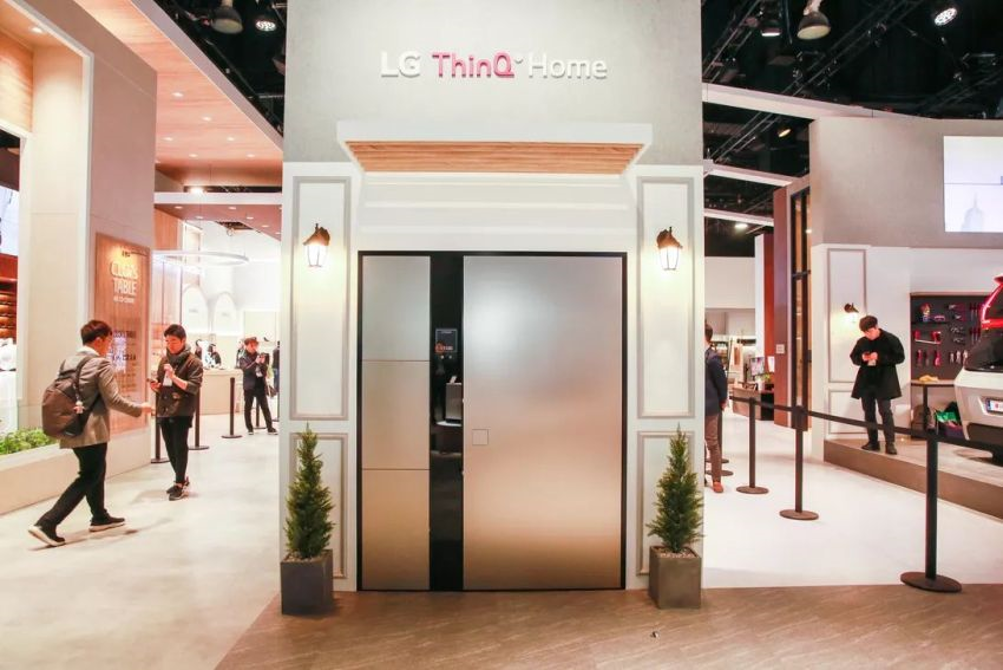 V-Coptr Falcon is a small drone of the American company Zero Zero Robotics that presents itself with exceptional characteristics at least as regards autonomy. In fact, despite being smaller than one hand, it has a declared flight autonomy of 50 minutes, which is practically double that of any other competitor and a good result for a commercial drone for recreational use. Wanting to add more details V-coptr Falcon looks like a bicopter capable of reaching 25 km / h (not a very high speed) and is equipped with the main camera at 12 megapixels capable of shooting in 4K at 30 fps and a 256-gigabyte memory. All this, added to the price ($ 999) and its autonomy (7km) makes it a real drone gem.
Wi-Charge train. A miniature train that hides a technology with great potential. This train is in fact powered by an infrared lamp placed at about 2 meters which transfers energy of about 2 watts capable of making it move without batteries. Such technology could have its applications inside homes (since a single lamp would be able to power several devices simultaneously) or perhaps in transport, imagining a tram powered by special infrared lamps, and not by traditional cables, which would make the investment for the construction of a tramway network much cheaper.