Future Society
Bookabook together with Chi odia paga to stop author hatred
12 November 2020 | Written by La redazione
From the collaboration between the bookabook publishing house and the startup legaltech COP, the first digital legal desk against hatred of authorship is born, the tool that allows literary authors to be able to defend themselves from attacks, threats, offenses and verbal violence that denigrate the fruit of their work or their own dignity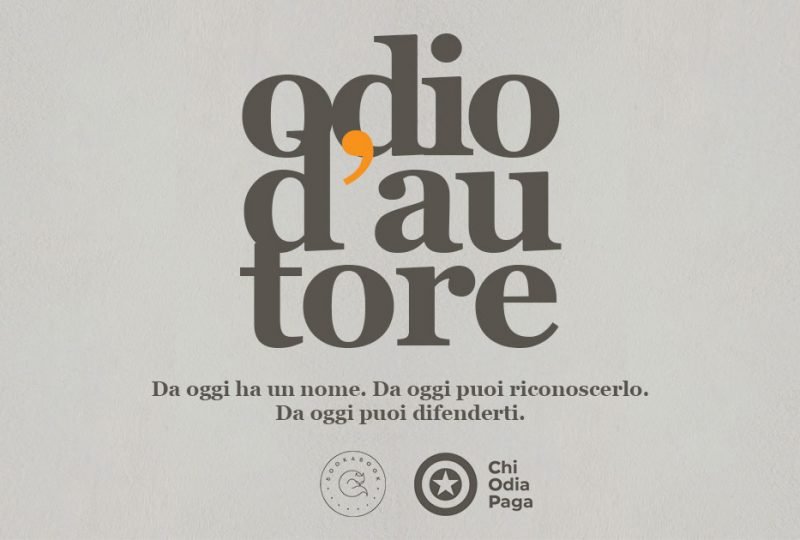 Freedom of expression is a fundamental right. And writing is one of the ways to exercise this right. Social networks should increase the spaces for the manifestation of thought: it often happens instead that they are the background to manifestations of violence, aimed at hurting, intimidating, censoring. From this emerging need from the Internet for a specific professional category, that of writers, the first digital legal counter against this specific type of "category" hatred was born, which gives the name to this initiative: "Odio D'Autore".
This free digital service is launched today thanks to the collaboration between COP – Chi Odia Paga, the first Italian legaltech startup digitally active against online hate, and bookabook, the first Italian publishing house that puts readers at the center of the life of the book through crowdfunding and which today has more than 100,000 readers in its community.
This initiative will allow Internet users, and in particular writers who have chosen the internet as a place for sharing, reading and disseminating their works, to understand their rights and take action to defend them directly through the same means through which they are attacked: the Internet.
Sorry the rest of this entry is in italian.