Future Society
Summer of the future: Tesla is riding a wave of success
10 August 2018 | Written by La redazione
The latest eccentric and expensive gadget created by the electric vehicle's maker Elon Musk is perfect for a hi-tech summer: we are talking about the limited-edition Tesla's surfboard, which sold out in just a few hours.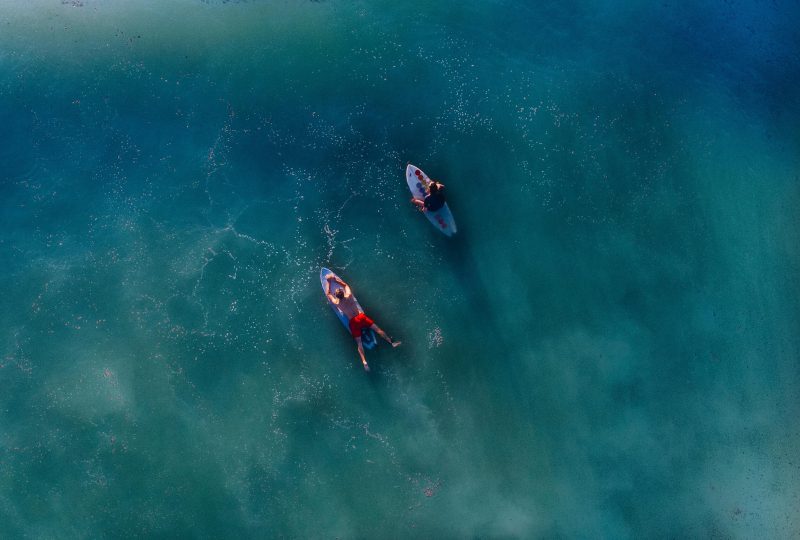 The limited stocks of the Tesla surfboards lasted only a few hours, snapped up in a single weekend. The latest marketing strategy of the Californian automaker, famous for the electric cars it produces as well as for the eccentric findings of its founder, Elon Musk, can certainly be considered a success.
The hi-tech surfboard, made of carbon fiber, with an elegant and modern design, with a matte black side and the other shiny red, was designed by Tesla's design department, with the collaboration of the company Lost Surfboards and of the shaper Matt "Mayhem" Biolos, who already works with the surfers of the "World Surf League Championship". The manufacturers ensured that the surfboard can be transported within all Tesla models, including the compact Model 3.
Of the exclusive Tesla gadget, sold on the Lifestyle section of the company's website for 1500 dollars, only 200 units were produced: as often happens for limited editions, however, some items ended up resold on eBay, at a tripled price.
Similar operations in the marketing field are not strange for car manufacturers, who often sell accessories and clothing with good results both in terms of sales and image return. A common operation for Tesla, too: on the website you can buy various gadgets, which combine a certain technological flair to more or less imaginative products and not always aligned with the rest of the offer (ranging from the inevitable car models, to a scale reproduction of the Supercharger charging column, to caps, water bottles and bags).
On the other hand, it is known that Elon Musk, owner of Tesla, but also of The Boring Company and SpaceX, has a certain passion for immoderate gadgets: to finance the company that plans to build underground tunnels to solve the traffic problem, The Boring Company, Musk recently announced the arrival of giant Lego-like bricks made from scrap rock materials. Also, a few months ago, Musk decided to raise funds for The Boring Company with the sale of custom flamethrowers: according to the entrepreneur, almost twenty thousand units of the gadget were purchased, on sale on the company's website for $500. Wanting it was also possible to buy a fire extinguisher, for 30 dollars. You never know.