Future Society
The future of km 0 is underground and renewable
20 May 2020 | Written by La redazione
Growing Underground is a farm located under the streets of South West London, powered by renewable energy, a sign of what sustainable agriculture could look like in the future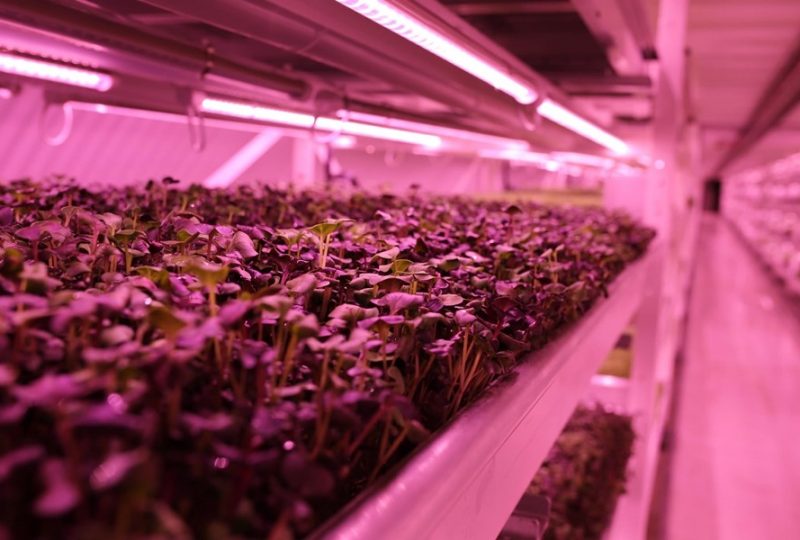 In London's underground, in the Clapham Town neighborhood, there is a farm that supplies the neighborhood with fresh vegetables at km 0. Literally. In fact, customers are located a few meters above the hydroponic tanks in which the plants grow. It's called Growing Underground and has been producing leafy vegetables for restaurants and small businesses in the neighborhood since 2015. The small company is an example of how food production could transform in the future, eliminating transportation costs and increasing the efficiency of the spaces, all in full sustainability.
Hydroponic antiaircraft crops. Richard Ballard and Steven Dring, the two founders of the company, have made a bet, being able to start a production that is economically and environmentally sustainable. After 3 years of work it seems that theirs has been a winning choice. The "farm", if we want to call it, extends inside an old anti-air raid bunker of the Second World War and hosts on various levels tanks for hydroponics where luxuriant salad tufts grow.
Hydroponics is a technique that has been known for decades, but it is with the advent of LED lights that it has been possible to make it truly sustainable, significantly increasing the level of productivity and making such an undertaking economically feasible. Not only that, by changing the light spectrum of LEDs it is possible to vary the organoleptic qualities of plants: starches and sugars develop differently depending on the type of light.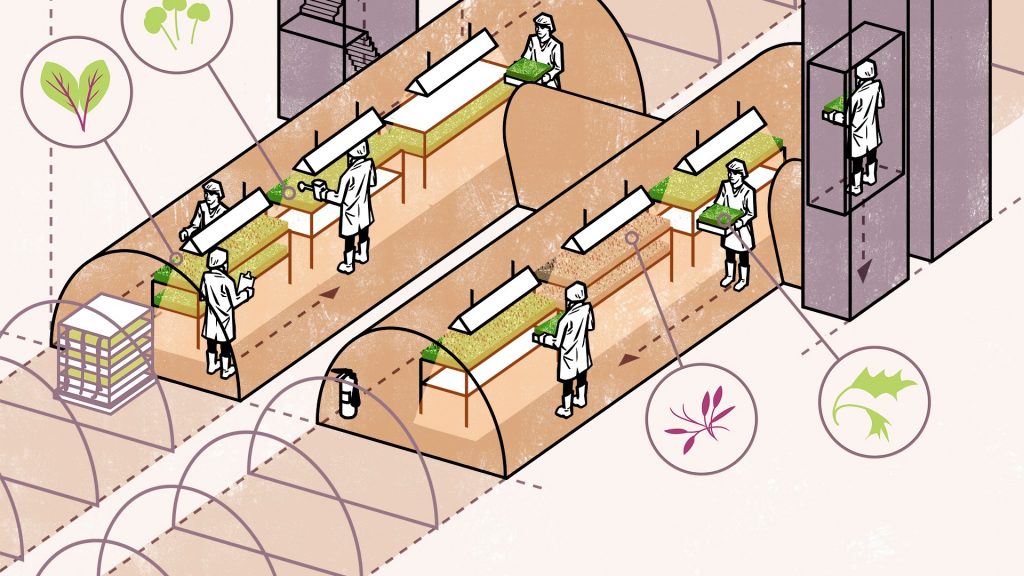 Sustainability on all fronts. A production of this type focuses entirely on sustainability: the ambient temperature is regulated by the heat emitted by the LEDs and kept constant by being underground; the little electricity needed to operate the system is completely produced by solar panels. But in a food supply chain this, in terms of emissions, is only the tip of the iceberg. An approach of this type eliminates some pollution factors at the root: since there is no soil, there is no release of CO2 from this, to cultivate the plants you do not need agricultural vehicles that swallow liters and liters of gasoline, the production takes place in the city and transport and distribution take place literally at km 0, as well as storage, considerably reduced as fresh vegetables pass directly from the culture tank to the customer's plate. This type of production is also safer from extreme weather events, droughts, floods, cold waves or hailstorms have no effect, allowing constant production throughout the year.
Future developments. For now, the only economically sustainable way to keep this production active is through the cultivation of lettuce and leafy vegetables that grow fast enough but technological and biotechnological developments will soon allow you to also grow cucumbers, peppers and some varieties of fruit. The Growing Underground team is now aiming to expand, occupying all 6000 square meters of the bunker and in the future finding other sites suitable for underground production.