Future Society
2018 Christmas is all about technology
25 December 2018 | Written by La redazione
From the "smart" Christmas tree that can recognize emotions to the Google Assistant commercial, here's how big companies decided to celebrate these holidays
It was built in the CityLife district in Milan, the largest urban shopping district in Italy, heart of innovation and design: the most suitable place for this hyper-technological Christmas tree, which, until January 6th will be in Piazza Tre Torri. We are talking about the first "smart" Christmas tree, sponsored by Huawei: relying on the "elves" that guard it, in fact, you can take a picture, from the posts installed in the CityLife Shopping District or from home. The images are then sent to the heart of the Christmas tree which, thanks to a specific algorithm, is able to identify the emotions of the people portrayed, lighting up according to the colors assigned to the different moods. Every 15 minutes, then, the tree, with colorful light effects, will show the predominant emotions among the participants in the contest "Shoot your happiness".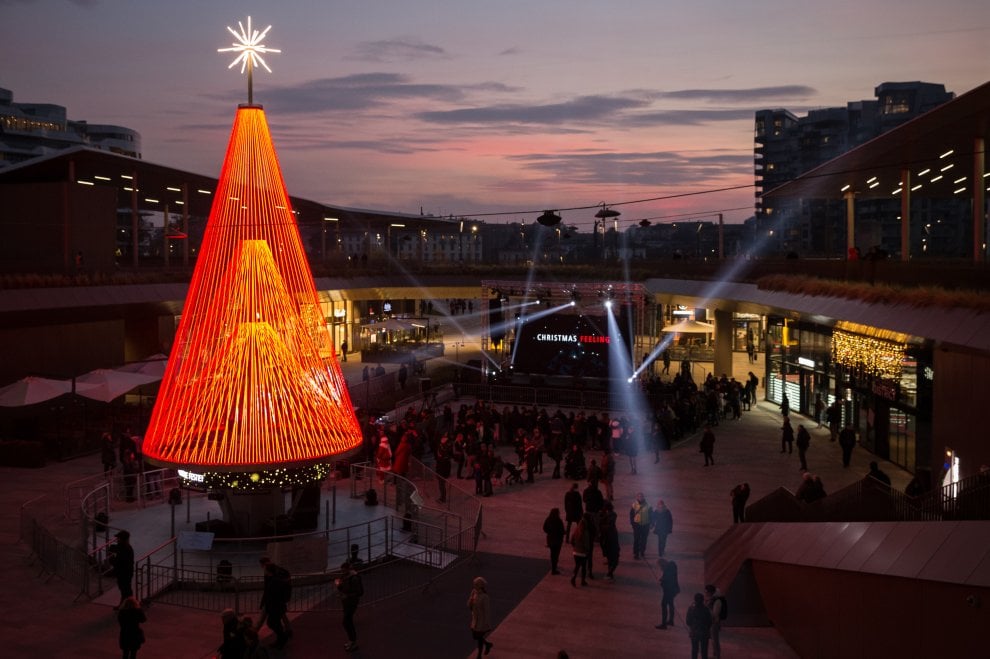 But Huawei is not the only company that focused on technology this Christmas: you will have hardly escaped the latest advertising campaign designed by Google to sponsor his Assistant. Taking up a great cinematographic classic, considered a must-have for Christmas, the spot brings to life some of the most famous scenes of "Home alone". 28 years after the release of the film, the protagonist Macaulay Culkin returns to take on the role of Kevin: but this time, thanks to the Google Assistant, the boy's misadventures all have a happy ending.
In short, the technologically apt sequel for this 2018.