Our events
"The alphabet of the future": the third edition of TEDxYouth in Rome
19 February 2019 | Written by La redazione
On 23 February 12 young boys will come on stage to tell "ideas that deserve to be spread"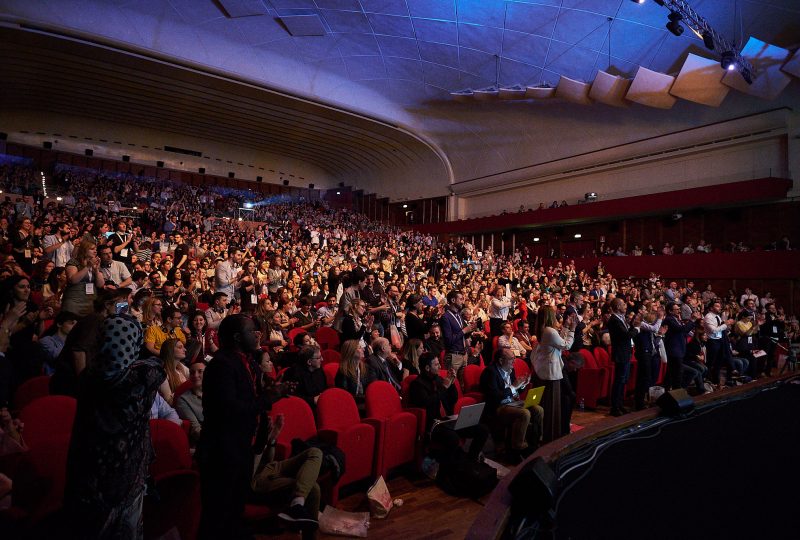 They love to travel and make friends in the world, they want to "make the difference" to break the oppressive silence around mental illness, they want to share the enthusiasm of having a life at their disposal, they come from far away but they want to work in the present for a better future.
They are the protagonists of the third edition of TEDxYouth, 12 girls and boys who on 23 February will go on stage at the Auditorium della Conciliazione in Rome to tell the best of the "ideas that deserve to be spread". Impactscool is partner of the event.
The students, coming from the second grade schools in Italy, will face the theme "The alphabet of the future" from different points of view. They have been selected among hundreds of applications and will have the task of telling their vision of change in the technological, social and economic fields.
The speakers are: Alessandro Andreucci (Roma), Vittoria Batavia (Torino), Riccardo Camarda (Bolzano Vicentino – VI), Benedetta Carotti (Jesi – AN), Mara Castiglioni (Busto Arsizio – VA), Antonio Di Pietro (Bari), Giulia Leo (Bari), Rachele Matteucci (Jesi – AN), Jerald Andrè Moscoso Carreno (Perugia), Maria Gabriella Nanna (Casamassima – BA), Morr Ndiaye (Licata – AG), Sara Tomasi (Trento).
TEDxYouth is the formula dedicated to young people that is part of the TED Conference, a conference dedicated to "sharing ideas that deserve to be disseminated" that takes place with an annual appointment in which "thinkers" famous all over the world are invited to share their knowledge and passions. After two editions of Bologna, the event lands in the capital for the third appointment, foreseen by the three-year agreement between TEDx and MIUR. TEDx are non-profit events, organized by volunteers animated by love for their "Community" and for "Ideas that deserve to be shared".
The TEDxYouth@Roma, this year for the first time sees the support of all the Italian TEDx, but specifically has a team, consisting of TEDx event curators from all over Italy, who provide their support for the dissemination capillary of the initiative throughout the country and are part of the organization of the entire event on 23 February.