Our events
Future's rehearsals at the second edition of Campus Party
25 July 2018 | Written by La redazione
Impactscool too left its mark at the last edition of Campus Party, the Italian version of the biggest international event dedicated to the future, creativity and innovation.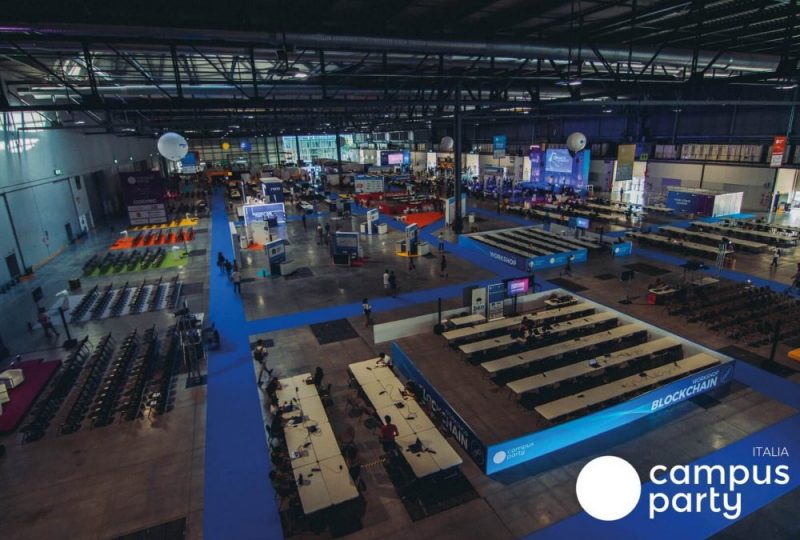 "Are we creating a new species?": this is one of the questions that Cristina Pozzi, Impactscool's CEO and Co-Founder, posed to the public during her speech at the last edition of Campus Party, Friday July 20. Undoubtedly, new technologies are already changing the way we live, but how will they manage to revolutionize the face of the earth and of humanity by 2050?
New technologies's impact has been studied in depth by about thirty participants to the workshop "The future can't wait", organized by Andrea Geremicca. Among the Campus Party audience, in fact, there were those who wanted to take up the challenge and face the issues related to the spread of artificial intelligence, blockchain, 3D printing, robotics, genetics and more, thanks to an in-depth debate dedicated to the world of tomorrow.
This was Impactscool's contribution to the Campus Party, the Italian edition of the international event dedicated to the future and innovation, that was held at the Rho Fair in Milan from 18 to 22 July. Five days (and four nights) of future rehearsals: Almost 20,000 participants have been given the opportunity to experience the world of those working in the field of robotics and space engineering, digital entertainment and programming, blockchain and gaming, computer graphics and augmented virtual reality, biohacking and man / technology fusion as well as electronic music, storytelling, 3D animation, open source, thanks to 450 hours content spread between the five areas dedicated to the fair and to the passionate minds of almost 20,000 spectators in total.
The second Italian edition of the event saw many Italian and international guests alternating on 13 stages: to tell their vision of the future there were personalities such as Guido Tonelli, physicist spokesman of the CMS experiment at CERN, which led to discovery of the Higgs Boson, Jon "Maddog" Hall, Chairman of the Board of the Linux Professional Institute, Edward Frenkel, professor of mathematics at the University of Berkeley in California and author of the bestseller "Love and Math" and Enrico Mentana, journalist and director of TG LA7, who explained to the audience his new publishing project, already announced in recent days via Facebook, which will be realized by young people to go beyond the crisis of traditional journalism.
Campus Party was the last event for Impactscool before the summer break, but we are already organizing for the near future: we will be back in September, in fact, with the new events of #Futura, the event designed by Miur to present the National Plan for the Digital School, with Kidsuniversity Verona and many more.