Our events
"What if?": Exploring possible futures
18 December 2019 | Written by La redazione
Cristina Pozzi was among the speakers of the seventh edition of TEDx Trento, dedicated to the theme "Focus 2039"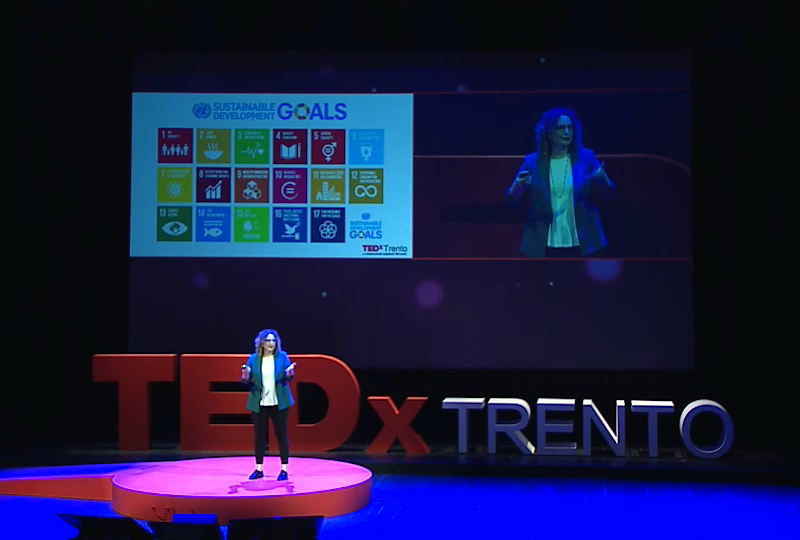 A journey into the future, 20 years ahead of us, to analyze the possible scenarios and answer some fundamental questions: where and how will we live? What we will do? What will the world be like around you? It was this TEDx Trento 2019, an event that for its seventh edition was dedicated to the theme "Focus 2039". Cristina Pozzi, CEO and Co-founder of Impactscool, was among the protagonists of the day, with the opening speech entitled "What if".
What if? The future is not already written, there are many possibilities before us. How we live will depend on the choices of the present and our ability to explore possible futures. This, however, requires preparation, critical spirit, flexibility, imagination and observation skills. As said by Cristina Pozzi in her speech "There are so many different possible realities before us. The first step is to imagine them ".
Watch the video.
TEDx Trento. Over 700 spectators followed this edition of TEDx Trento at the Teatro Sociale. In perfect TED style, science, reason, objectivity and creativity guided viewers towards 2039, leaving room for ideas that deserve to be shared. Among the speakers, besides Cristina Pozzi, there is also Carlo Carraro, former rector of the Ca 'Foscari University of Venice, Anna Cereseto, of the Cibio of Trento, and Michelangelo Tagliaferri, writer and philosopher.