Virtual and Augmented Reality
A "shooter" in the streets of your city
2 February 2021 | Written by Thomas Ducato
Augmented reality will offer new ideas for the next generation of video games, to ensure an even more immersive experience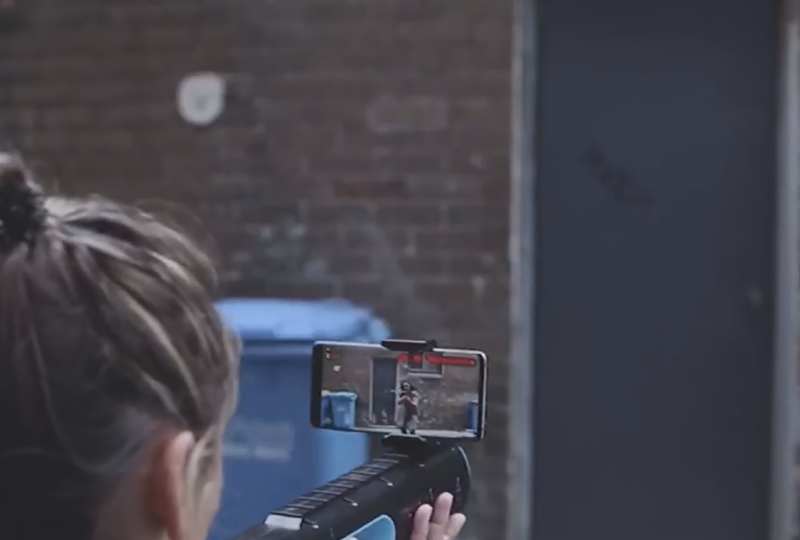 Let's get ready for chases and firefights in the streets of our city. Nothing to do with organized crime or fights between rival clans: we are facing the new frontier of "shooter" games, capable of transforming the world around us into a battlefield thanks to augmented reality.
The Pixeloco agency has published a promotional video on its Instagram profile that shows some players shooting themselves and hiding among the machines to escape the bullets.
The fleets of Pokémon trainers in search of the rarest specimen that filled the world's cities between 2016 and 2017 may be nothing compared to future (fake) killers.
Visualizza questo post su Instagram

The game is based on existing augmented reality systems. Users' smartphone turns into a crosshair, which is applied directly to a plastic gun created by Arkade Games. The AR environment, on the other hand, is created starting from a digital crowdsourcing mapping signed by Immersal, a company that creates mixed experiences between virtual and real.
In the demo, players can be seen conquering "lives", taking more powerful weapons and interacting with their surroundings: cars, for example, are able to "stop (digital) bullets, but the signs remain clearly visible on the cars, obviously in the screen.
Details about the game are still scarce, but the demo has already intrigued many.
The first doubts. If fans are waiting to understand if the game will ever see the light, the debate on the potential risks of applications of this type is already igniting.
Even though the demo's plastic guns are brightly colored, hard to confuse with a real gun, it seems equally unlikely that passersby will immediately understand that they are watching a video game. The same goes for the police, who could react to scenes of this type. Without going into the debate on the normalization of violence, which is already being discussed for other video games, films and TV series.
If accidents were already on the agenda with Pokémon Go, a "shooter" video game in the real world could create quite a few problems.