Robotics and AI
The evolution of the robotic hand: towards a complete sensory recovery
26 February 2019 | Written by La redazione
The journal "Science Robotics" has published the results of two international studies
Two teams of researchers have tested the first bionic hand able to give real-time sensory sensations comparable to those offered by a natural hand. The expert reached these results after ten years of experiments signed by two groups of scientists of the Sant'Anna School of Advanced Studies, Polytechnic of Lausanne, the Agostino Gemelli University Foundation IRCCS and Catholic University, thanks to the collaboration of international centres and researchers. The journal "Science Robotics" published the results of the tests.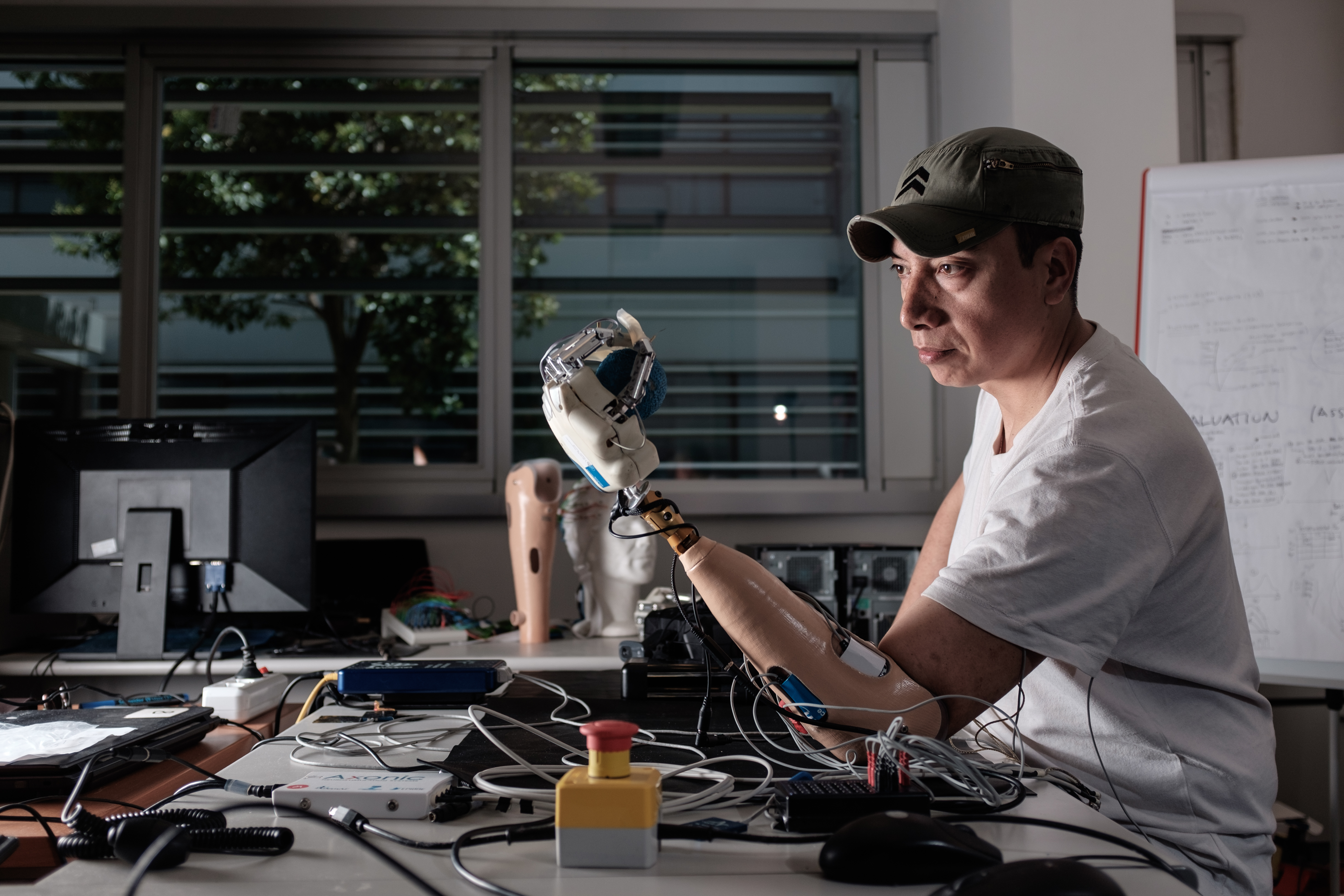 The results. The current myoelectric prostheses allow the amputees to recover the voluntary motor control of their artificial limb, exploiting the remaining muscle function in the forearm. However, the excessive dependence on sight due to the absence of sensory feedback is a problem that contributes to the difficulty of feeling the bionic hand as an integral part of one's body and therefore to the lack of naturalness in using it.
"In our study – explain Professor Silvestro Micera professor at the Sant'Anna School and at the Polytechnic of Lausanne – we have shown that sensory substitution based on "intraneural stimulation" is able to provide proprioceptive feedback in real time and in combination with sensory tactile feedback. The brain can easily combine information effectively and patients can use it in real time with excellent performance. "
With "intraneural stimulation", the normal flow of information coming from outside is restored by electrical impulses sent by electrodes inserted directly into the nerves of the amputated upper limb. After specific training, the patient gradually learns to translate these impulses into tactile and/or proprioceptive sensations.
Future prospects. These studies will permit the realization of bionic arts that can give the patient information coming from the outside world and at the same time reacting in response to the stimuli received and able to transmit sensations richer and comparable to those perceived by a limb in flesh and bone.