Science and Medicine
IA and Clinical Trials: a Chatbot for patients is on the way
12 April 2019 | Written by Adriano Fontanari
Impactscool interviewed Alessandro Monterosso, co-founder and CEO of PatchAI, a startup that deals with the collection and analysis of data in the medical field and, in particular, for the pharmaceutical sector.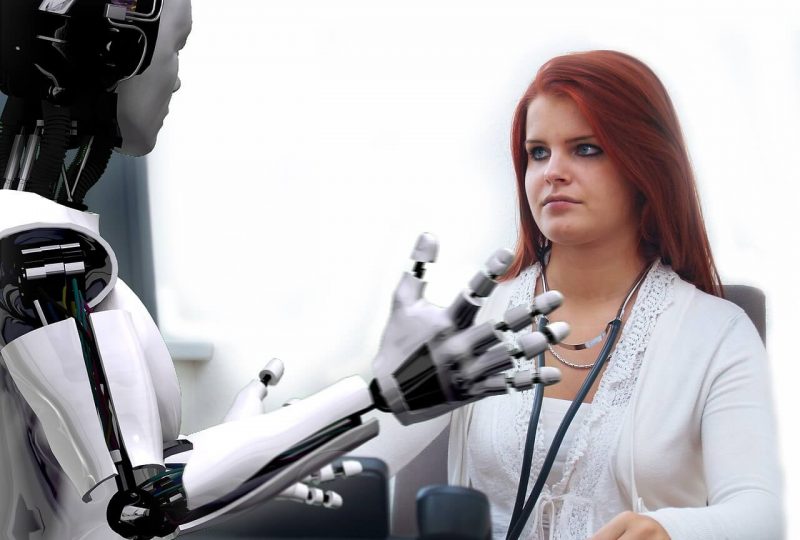 Many technologies have become irreplaceable in the medical field: from chirurgical robots to augmented reality in the operating room, from virtual reality for the training of doctors to its therapeutic uses, up to artificial intelligence in the field of diagnostics.
Even the development of new drugs, a long and complex process, can benefit from the AI: this, in fact, will not only drastically reduce research and development time and costs but will support the hiring and collection of data during the test phases of a new drug (clinical trials). This will soon be possible via the chatbot developed by an Italian startup.
What does PatchAI do?
PatchAI seeks to revolutionize the data collection and analysis system reported by patients in clinical research, especially in the pharmacological field. PatchAI will allow real-time data collection and analysis to provide predictive analysis. Data collection will take place in a conversational manner using a chatbot that uses artificial intelligence.
PatchAI is part of a period of profound transformation in the pharmaceutical industry. It is, in fact, moving from the blockbuster, one drug fits all to the personalized medicine.
To do this we need to start moving away from the classic systems of collecting and analyzing data during clinical trials, which refer to averages and standard deviations because to move to personalized medicine it is necessary to have the specific data such as Alessandro, Sergio, or Luca in order to develop a tailor-made drug for each person.
How is PatchAI born?
The idea of PatchAI comes from personal experience. As a background, I am a pediatric nurse in clinical research and have worked in cancer clinical trials. I have seen that in many studies the data collected by the patients take place in a discursive form or through paper formats during the visits. Currently, around 50% of clinical trials still use paper tools and the adoption of digital tools is growing.
PatchAI intervenes from phase II to the post-marketing phase in the drug development process. The collection of data in conversational form presents numerous advantages: improvement in adherence to therapy (notifying the person when to take the drug and in what dose), collecting, analyzing, identifying and notifying health personnel of adverse effects, offering an experience innovative for the patient, and others.
What is the advantage of using an AI chatbot during clinical trials?
One of the greatest challenges for innovating clinical trials is patient engagement. It should also be taken into account that the future drivers of communication will be AI and Instant Messaging.
Patients who follow study protocols have numerous questionnaires to fill and doctor-patient communication barriers are high. This has implications for the reliability of the collected data, which can be biased and there is a greater risk of transcription errors, especially when relying on memory. Hence the idea of using a virtual assistant to assist the patient during the clinical trial journey so as to collect data in a conversational and empathic form.
Technically, PatchAI wants to be a cognitive platform for the collection of what is called the Electronic Clinical Outcome Assessment (eCOA) and Electronic Patient Reported Outcome (ePRO).
It should also be considered a contextual condition: there are internal and external pressures from the pharmaceutical industries, for example from associations for patients and from governments that aim to make patients become collaborators informed of the research process to try to provide as much real as possible world evidence where it is necessary to prove the value of a pharmaceutical product in the context of patients' unmet needs.
Innovative data collection tools (eg chatbots) that facilitate and support patient engagement support precisely this need.
Not only clinical trials supported by tools that use AI but also Digital Medicine, drugs that implement a chip, and send a signal once ingested.
What is your vision of the future of pharmacology?
I see the future as an integration, hardware and software beyond the pill that try to follow the patient in a personalized and real-time way. Data collection will not be limited to purely clinical data but will also cover behavioral data and social data. The AI will make it possible to cross-reference this series of data to build new real-world endpoints.
The development of new drugs and digital healthcare solutions will have to take place increasingly in synergy with other realities (eg patient associations) in order to build something that is as close as possible to the needs of patients.
Are there ethical challenges in the adoption of AI solutions in the pharmacological field?
Absolutely yes, the technology is pervasive and its expansion, even in the field of clinical research, travels at a very high speed. Laws sometimes fail to go hand in hand with this pace, especially for a new area such as Software as Medical Device (SaMD).
At the moment, it is necessary to deal with ethical committees, made by professionals of the highest level but who are often still linked to a concept of classical medicine. The challenges from the ethical point of view concern above all the typology of the collected data. However, the data collected during cynical trials must always be anonymized.
One last message to our readers …
Healthcare is an area that will be increasingly digitized. requires a review of the processes and the involvement of all the actors involved. There are already tools, for example, Health Services App widely used both by young people and people over 65.
My message is that to move to personalized medicine we must make an effort all the actors involved in clinical research, to try to increase awareness of the digitization of work methods and to produce data.