Science and Medicine
A step towards the future of wheat
15 April 2019 | Written by La redazione
Realized the complete sequence of 14 chromosomes of the "Svevo" durum wheat variety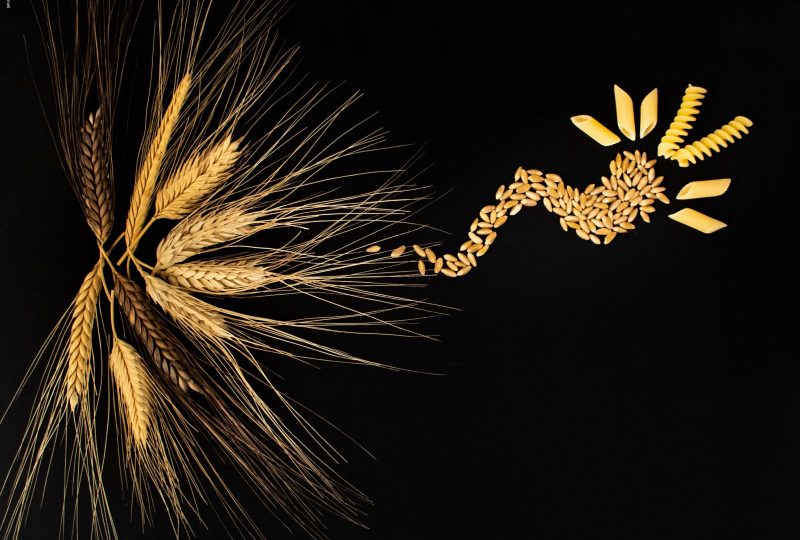 Credits Simona Corneti
The study was published in the scientific journal Nature Genetics, it was conducted by more than 60 international researchers coordinated by Luigi Cattivelli of CREA, the Council for Agricultural Research and Analysis of the Agricultural Economics, and revealed the sequence of 14 chromosomes and 66,000 genes of the "Svevo", a medium-high variety of durum wheat, with a very early cycle. It is mainly used to the production of pasta and represents the icon of Made in Italy food, now widespread throughout the world.
Research. Durum wheat is the raw material of pasta and the main source of income for many farmers, it has to deal with climate change and the increase in population pressure, which leads to a reduction in the spaces devoted to agriculture. So the need for an effective genetic improvement action was presented in order to be able to select more productive and eco-sustainable varieties, able to guarantee an adequate income even in regions at risk.
The answer comes from the study, coordinated by Luigi Cattivelli and published in Nature Genetics. The work represents the basis for the future genetic improvement of this variety and for the identification and protection of the different types of wheat through molecular traceability techniques.
"The release of the genome sequence opens up completely new perspectives for the durum wheat chain – Luigi Cattivelli affirms – allows the identification of genes of great practical importance such as those responsible for resistance to diseases or adaptation to new climatic conditions and provides the necessary background for an advanced molecular traceability of all types of durum wheat and spelled".
The research shed light on the evolutionary process that led from wild spelled to durum wheat, succeeding in isolating a new gene, able to limit the accumulation of cadmium in seeds, a silvery white metal present in the earth's crust, in the air and in water.
During the work, the knowledge on the genome was used to understand the evolutionary process that led from the wild spelled (the progenitor of the cultivated spelled) to the modern durum wheat and to isolate a new gene capable of limiting the accumulation of cadmium in the seeds.
"The availability of the genomic sequence facilitates the identification of the genes that regulate the adaptive response of the plant to drought and the ability to absorb water and fertilizers – specifies Roberto Tuberosa of the University of Bologna, co-author of the study – thus allowing the use assisted selection with markers to quickly establish new cultivars that are more resilient to climatic adversities and more environmentally friendly ".