Special
Here are the finalists of the Hello Tomorrow Open Summit
4 February 2019 | Written by La redazione
80 innovative startups will compete on the stage of the Hello Tomorrow Open Summit on March 14th and 15th in Paris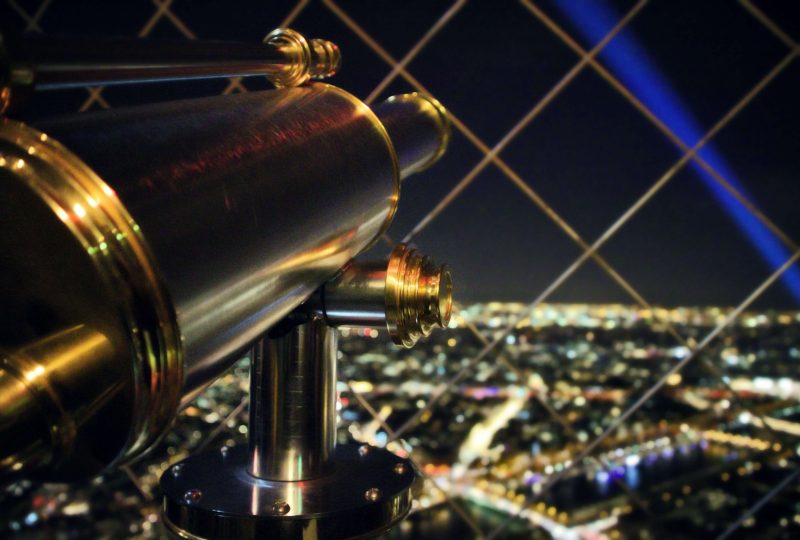 On March 14th and 15th, the Centquatre-Paris center in Paris will host the Hello Tomorrow Open Summit, one of the biggest international events dedicated to the most innovative startups in the world. Deep technology, scientific research and brilliant ideas will be the key words of this Summit which, since 2013, the year of the first edition, has grown to establish itself as one of the reference platforms in the deep tech world.
Hello Tomorrow Open Summit is also one of the most profitable challenges for technology startups in Europe: thanks to the many sponsors of the event, a €15K prize for the best startup in each track and a €100k grand prize for the best one overall, equity-free and no string attached, are offered. But not just funding: the finalists will also gain visibility and connections, thanks to support and interaction with top-level executives and selected investors from the industry.
A little more than a month before the event, the 80 most promising ideas from the world of innovation have been selected: they will have the opportunity to challenge each other during the Summit. Divided into the 12 categories in which the event is developed, here are the startups that have conquered the Hello Tomorrow team:
Aeronautics
Software to make airlines and airport operations safer, AR to quickly inspect aircrafts, but also liquid hydrogen to enable longer electric flights – here are the most brilliant ideas to master the skies above our heads.
SAFETY LINE (France) – HIONOS (France) – AERINX (Hungary) – BOUND4BLUE (Spain) – 3DU ENGINEERING SOLUTIONS (Spain) – PROTIUM INNOVATIONS (USA)
Data&AI
The security of our data will no longer be in jeopardy: quantum encryption hardware for cyber-security threats, fully homomorphic encryption for sharing and processing data, new systems for data storage and much more is in our future.
BLUESHIFT MEMORY (UK) – CRYPTA LABS (UK) – DARWINAI (Canada) – HUMANITAS (Canada) – INSIGHTNESS (Switzerland) – MEMCOMPUTING (USA) – NUCYPHER (USA)
Digital Health
Healthcare powered by digital technologies to impact clinical outcomes and transform patients' journey: starting from an AI stethoscope for more effective diagnosis, up to machine learning to manage mental health diseases.
LILY MEDTECH (Japan) – MEDICSEN (Spain) – MINDPAX (Germany) PROTEINQURE (Canada) – RXALL (Nigeria) – STETH IO (USA) – TURBINE.AI (Hungary)
Energy
Producing, conserving and consuming energy will look different in the future: membranes used in electrolysis for the production of hydrogen, solar cells integrated into glass facades, but also drones to capture wind energy in an affordable and efficient way.
CORESHELL (USA) – ENERGYNOVA (Singapore) – MEMBRASENZ (Germany) – PRINT-SOLAR TECHNOLOGIES (Singapore) – SKYPULL (Switzerland) – STORELECTRIC (UK)
Food, Agriculture & Environment
More and more innovative ways to safeguard our planet and give access to food and water resources for all populations: such as the use of water desalination systems, robotics to collect and analyze data on agricultural production or the development of a solar device that can create water from thin air:
EARTHSENSE (USA) – FAUNA PHOTONICS (Denmark) – GREENBLU (USA) – KABADIWALLA CONNECT (India) – SPECTRA PLASMONICS (Canada) – URAVU LABS (India) – UV BOOSTING (France)
Global Health
Millions of lives can be saved with the right technologies: from new drugs to restore regenerative capacity to affordable and portable incubators to guarantee access to prenatal care in all regions of the world.
ELEVIAN (USA) – FLOW NEUROSCIENCE (Sweden) – MOM INCUBATORS (UK) – OMNIX MEDICAL (Israel) – SAGA DIAGNOSTICS (Sweden) – UNIMA (Mexico) – X-THERMA (USA)
Industrial Biotech
Biotechnology can be used to create a better future: for example, you can convert wood into food, or turn the sand into soil.
ARBIOM (USA) – CILOA (France) – D&P BIOINNOVATIONS (USA) – DUST BIOSOLUTIONS (Germany) – ECOWORTH TECH (Singapore) – GLIAPHARM (Switzerland) – SMART IMMUNE (France)
Industry 4.0
The industrial processes of the future can be rethought thanks to the arrival of the Internet of Things, machine learning and new materials.
3D BONDING (Spain) – ACKLIO (France) – ECHORING (Germany) – GREENERWAVE (France) – NOWI (Netherlands) – ONEWATT (Netherlands) – XTPL (Poland)
New materials
From innovative surgical implants to a special painting that can make houses more resistant in case of earthquakes, our future is made of incredible materials.
ASTER (Japan) – DEKKO TECHNOLOGIES (Canada) – LUMENDO (Switzerland) – MANTIS (USA) – SOUNDSKRIT (Canada) – THINAIR WATER (UK) – VIVAVAX (Canada)
New mobility
The transport of the future will be cleaner, safer and more efficient, thanks to innovations like cloud systems for a very accurate GPS or atomic sensors for navigation working everywhere without external signal.
ATOMIONICS (Singapore) – CARFIT (USA) – ETAEM (Germany) – HIVE (Estonia) – NETEERA (Israel) – NIVEAUUP (Taiwan)
New Space
From microgravity in research laboratories, to new orbital transport services, through new technologies for nano satellites: space will no longer be the limit.
ASGARD SPACE (Spain) – ATOMOS NUCLEAR AND SPACE (USA) – ENPULSION GMBH (Austria) – FLEET SPACE TECHNOLOGIES (Australia) – OPEN COSMOS (UK) – SPACE PHARMA (Switzerland)
Wellbeing
The future of wellness and cosmetics is bound to be overwhelmed by new technologies.
CHRONOMICS (UK) – ILYA PHARMA (Sweden) – LIFESPANS (Hong Kong) – LIVING INK (USA) – MECURIS (Germany) – MUNEVO (Germany) – MYOSWISS AG (Switzerland)
This article is part of a series that will be dedicated to this innovative project, in which we, as Impactscool, firmly believe in.