Special
#FacceEmozioni. 1500-2020: from the physiognomy to the emoji
17 July 2019 | Written by La redazione
The National Cinema Museum of Turin has been hosting the exhibition that offers an emotional journey that starts with the masks and reaches the facial recognition systems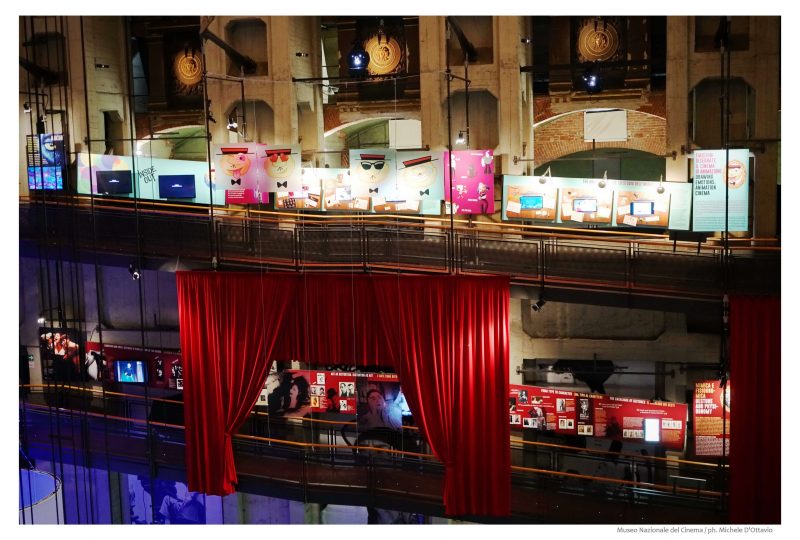 The face has always been the most important place of expression of the soul of the human being, a source of inspiration for art, science and communication since ancient times, but also for technology in contemporary times. The exhibition "#FacceEmozioni. 1500-2020: from the physiognomy to the emoji" starts today, 17 July. It is curated by Donata Pesenti Campagnoni and Simone Arcagni and set up until 6 January 2020 at the National Cinema Museum of Turin.
The exhibition tries to weave the threads of an ancient discourse, whose origins date back even to Aristotle, to get to our days and look in the features of the face, but also in the graphic synthesis of emojis, feedback on the characteristics and the emotions of people. 180 works on display, including 82 photographic reproductions, 55 original works (from the helmets and volumes of the '500 to installations by contemporary artists), 43 plates taken from the museum's physiognomy collection. Added to these are 42 montages, 4 apps and 8 installations, for a transversal and interdisciplinary path, which crosses different areas and periods, making the "face of emotions" a space of complex plots linking art and theatre, cinema and animation, up to get to new technologies.
Physiognomy. The exhibition tells the last 5 centuries of the history of physiognomy, a pseudoscience that since ancient times has intertwined its paths with very different areas and that claims to deduce the psychological and moral characteristics of a person from his physical appearance, especially from features and facial expressions. If in the past, some assumptions of this pseudoscience found application in artistic representations and in cinema, in contemporary times we risk finding them in different technological fields, from computer graphics to the most sophisticated tools for facial recognition, which demonstrate that they carry in their DNA all the prejudices very little "intelligent" that man brings with him.
The face between past, present and future. Smiles or emojis that communicate the emotion of the moment, software that can recognize a face, reconstruct or manipulate its somatic features: these experiences characterize contemporary technological society but also have deep roots in the past.
Simone Arcagni, one of the curators of the exhibition and our Contributor, explained: "Physiognomy has been in able to address philosophical studies and to produce technical manuals for painters, actors and various portraitists (from caricatures to photography). All this knowledge is now available to new technologies that draw inspiration to create facial recognition software, to draw synthetic faces, manipulate facial features in images etc. Physiognomy becomes a sample, or to put it in more specific terms an enormous database of forms, ways, practices, images and imaginaries with which to develop programs or feed neural networks".
It will be possible to visit the exhibition during the opening hours of the National Cinema Museum of Turin and there are different laboratories and activities for children and schools.