City and Transportation
Cargo drones: the future of logistics
16 January 2019 | Written by Tommaso Spezzacatena
Drones will take our purchases directly to our homes: But is this the only revolution that we have to expect in the logistics sector?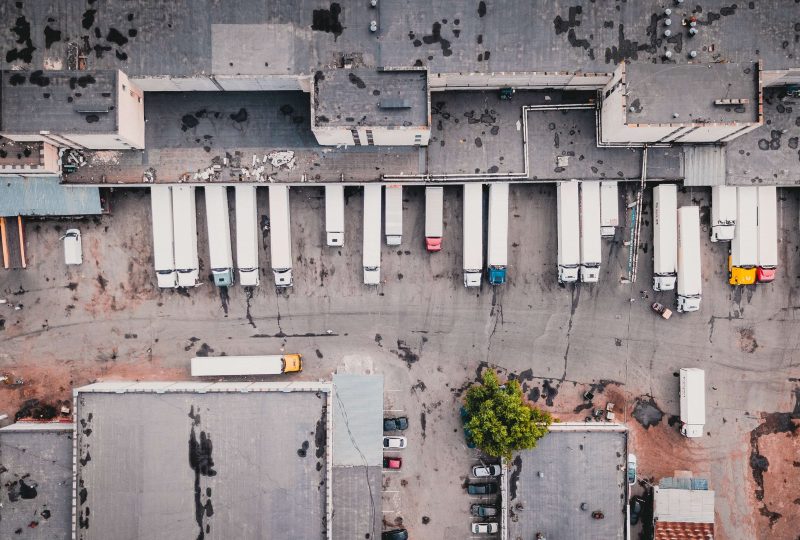 Drones could be the future of logistics. We all know how many retail giants decided to invest in this sector.
When you think about drone delivery you immediately think of Amazon that in 2016 tested the first delivery in England (thanks to a special flight permit) or Google that in Finland, through the incubated start up Wing, will begin the drone delivery already from 2019 offering an alternative 22 times less polluting than traditional ones.
Always speaking of parcel delivery via drones, the Chinese e-commerce giant JD.com, second only to Alibaba for revenue, had already realized 20,000 deliveries to China in mid-2018, precisely near Zhangwe.
This article, however, is not dedicated to the usual drones that deliver parcels, but to their "older brothers", i.e. drones designed for heavy logistics.
In fact, there are numerous solutions designed to transport large quantities of products from one place to another through the use of large autonomously operated aircraft.
Let's start with some examples, such as the project undertaken by the United States Army.
The U.S. Army, in fact, has decided to use some old helicopters and transform them into semi-autonomous airplanes capable of transporting and unloading goods. These cargo drones are designed to transport troops or armaments, and will be remotely controlled by a soldier with a tablet. The driving soldier will oversee the work of the helicopter that is able to plan the mission by itself, showing the best route and avoiding obstacles and no-fly zones.
Another giant of the sky (strictly self-driving) is offered by the Chinese company Tengoen Technology, now a company in the military sector, which announced its intention to open up to the logistics business by creating a cargo drone capable of transporting over 20,000 kg and able to fly for over 7,000 km.
Another big airline logistics company that has ventured into making cargo drones is Boeing. After only 3 months of research of the Boeing Missouri Autonomous Systems Research and Technology Laboratory in Missouri, an octocopter vehicle with a length of 4.50 meters (more or less like an alfa Romeo car) was built, and it's able to lift up to 245kg.
The autonomous driving system will also be applied to the Boeing Horizon X project for passenger transport.
Talking about autonomous helicopters, we have to mention the Russian VRT300 project. If on the one hand the first Russian postal drone has crashed miserably against the façade of a building that has just taken off, on the other hand, the VRT300 project seems to revolutionize the idea of a cargo drone, as it shares the helicopter (half of the as we already know very well the dynamics and characteristics) apply all the news in the field of remote control and software designed for smaller drones.
The VRT300 compared to traditional drones has a greater resistance to gusts of wind making it much more stable and able to transport up to 70kg with an autonomy of almost 5 hours. It also has greater maneuverability and precision than a normal helicopter thanks to a double propeller on the roof (one above the other) that rotate in opposite directions.
The "Helicopters of Russia" Holding is believed to be ready for production as early as 2019 and to have already around 100 orders.
Lastly, let's go deeper into the airship drones.
In fact for some years now, in parallel to the classic drones that we all know with the blades and 4 or more arms, there are drones shaped like airships, aerostatic balloons in helium able to remain in the air without consuming energy.
Let's take a moment to analyze these types of aircraft. The airships "float" in the air because the helium is lighter than air and therefore are able to lift large loads without energy consumption are also more silent and have a significantly lower environmental impact. The problem, however, is that helium is very expensive (the solution would be to use hydrogen but it is highly flammable, think of the accident in 1936 Hindenburg) and they need large quantities, moreover the airships are more sensitive to gusts of wind.
These pros and cons make the topic controversial very controversial, however, some companies have decided to aim for it as the solution of the future for heavy logistics.
We start by quoting Flying Whales, a French company, just born, in which France will invest 25 million euros and which was defined by President Emmanuele Macron as a "strategic company".
Flying Whales, still looking for talent, has a capital of 200 mln and believes it can launch the first product on the market by 2021. The prototype under construction will be twice as long as a Boing747 and will consist of a rigid structure and some diesel or electric engines. Flying Whales will produce its mega dirigibles partly in France and partly in China and estimate to make 5 billion euros in 10 years.
These types of airships can be used in the transport of goods but also in the railway or oil sector to transport large machinery.
Perhaps, in the future, we will see flocks of silent airships roaming our skies, but for now the most promising solution seems to be turning old helicopters into modern remote-controlled drones.