City and Transportation
Electric motors on airliners? The market is there and the technology is running
28 May 2019 | Written by Stefano Tenedini
Companies want to reduce emissions that are harmful to the environment, but the solutions are long in coming. However, the climate emergency accelerates research under the pressure of large groups, governments and airports. The first prototypes in flight: when is the farewell to fuels?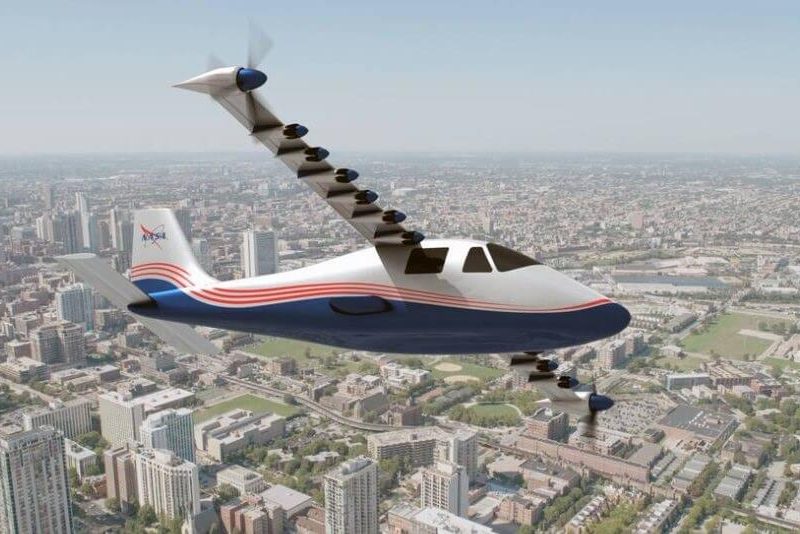 If we need to look for new ways to sustainability, we cannot just follow those already known. Leonardo da Vinci, for example, would urge us to look to the sky. Not only to space, but also to the crowded airways of aircraft that, despite great developments in engine technology and aerodynamics, do their part to damage the planet.
It is impossible to ignore that flying is a growing problem for the climate. Along with heating, transportation is the biggest source of greenhouse gas emissions, and planes can do their part. So much so that in the opinion of Josh Bayliss, CEO of Virgin Atlantic, "each of us should seriously ask whether or not we should take a flight". In 2018, emissions reached record levels, and the demand for flights will grow seven times if by 2050 we will not be able to reduce the environmental impact. But it is not easy to land as many as 8 million passengers who embark on 100,000 commercial flights every day…
That's why using cleaner airplanes is such an urgent task. Yet the technical challenges are immense: even zero-emission biofuels are too expensive. Aviation also has very stringent safety rules, and the electric motor has yet to prove that it can operate for a long time, without risks and without causing potential damage to the aircraft. But the test flights are multiplying to reach acceptable standards, and the industrial plans of several companies confirm that an "electric" airline would be solid and profitable.
"Today in the world there are 170 electric propulsion aircraft, a figure that has grown by 50% in one year and that by 2019 could exceed 200", states the analysis of Robert Thomson for Roland Berger. Moreover, the manufacturers of airplanes and engines are only part of the puzzle, to which are added airports, companies, commercial companies, and stakeholders. According to Denise Pronk, sustainability manager at Amsterdam airport, the Dutch airport is aiming for a change towards a "sustainable flight", even better if electric: as it is clean and quiet, it would be appreciated by those who live nearby. And the company that manages the airport is gearing up to adapt the infrastructure and install powerful additional generators.
With all the caution of the case, it is estimated that to keep the emissions under control aviation will push quickly to the evolution of technologies for electric propulsion, so as to have a majority of scheduled electrical flights within the next 20 years. Among the problems to be solved, the key barrier is, in fact, the high cost for the development of batteries that have high autonomy and are quick to recharge, reliable, does not dissipate heat and are of low weight, because every kilo more degrades performance and flight efficiency.
For this reason, the news that is welcomed Siemens is borrowing the best engineers from its rail engine division to develop solutions for the potential green aviation market. Siemens, backed by a technical partnership with Airbus in the sector of more than 20 passengers, believes that electric motors could become the new standard for all aircraft segments by 2050: tourism, small-medium capacity and line with boost from 2 to 10 Megawatts. Meanwhile, the German group could supply electric motors for small airplanes (two- and four-seater) by 2022.
But while we are looking at technologies that are so innovative as to seem futuristic, there are already those who try to make do with what is already available, which is a beautiful lesson in sustainability. Harbor Air, a small, historic Canadian regional seaplane airline operating out of Vancouver, announced that it intends to adopt electric motors for its aircraft. The fleet of 40 helicopter seaplanes carries half a million passengers a year in 12 stopovers on the Pacific coast. Canadians have discovered that the current technology of batteries and electric motors, developed for cars and industry, is also suitable for aircrafts on short flights, as they require less energy. And they're gearing up to say goodbye to petrol.