Our events
Impactscool's next events from 10 to 16 September
7 September 2018 | Written by La redazione
Con settembre ricominciano gli impegni del team di Impactscool in tutta Italia e non solo. Scopri dove puoi trovarci nei prossimi giorni.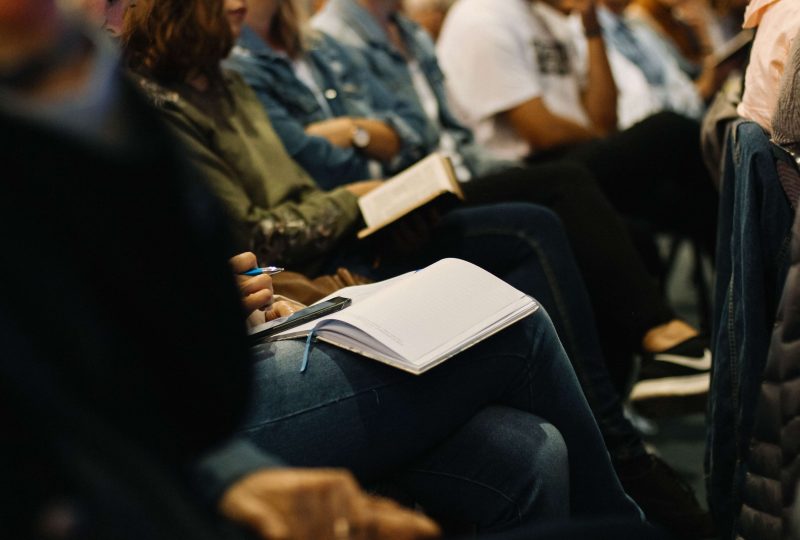 After the summer break, we at Impactscool are ready to start again: our events are coming back in September, to bring the debate on technologies and future all across Italy and beyond.
We'll start again on Sunday, September 9th at the Triennale in Milan with the event "Il Tempo delle Donne", organized by the blog La 27esima ora: Cristina Pozzi, Impactscool Co-Founder and CEO, will be among the speakers of the final day of the event, which this year is going to tackle the theme of happiness. Introduced by a series of articles published by Corriere della Sera in the last few months, the festival is an opportunity to talk about "Happiness. Now", during the three days of the event. "In this summer 2018 we want to ask ourselves about happiness" – explained Barbara Stefanelli, vicarious vice-director of Corriere della Sera – "In an intersection of stories and ideas three days long/wide, we will ask if awareness, empathy, and optimism can change reality."
Cristina, in particular, will speak at the round table entitled "It's not enough a garage, it takes a vision": an open debate, which focuses on the future, which will include the point of view of philosophers, entrepreneurs, musicians, writers.
September is also the month of going back to school and so #Futura, the event designed by Miur to tell the National Plan for the Digital School, is resuming its dates. On September 13, Impactscool will then make a stop in Varese, where the event will be dedicated to the theme Community in Motion 4.0: we are going to talk about the territory, the possibilities and the goals achieved, but there will also be an opportunity to participate in in-depth activities, workshops for teachers and students, educational workshops, debates, projections, "technological showcases", music and digital art. Impactscool, in particular, will propose a new stage of #woMEST, the national call to STEM (science, technology, engineering, mathematics) for the female public.
Impactscool will also be present on September 17th in Bergamo, for the next stage of #Futura: this time the theme to be declined will be #Up&Down.
On September 23rd, on the other hand, we will be working in Verona for the annual edition of the Kids University, an event designed to bring children and girls between 8 and 13 years of age closer to the university world. Impactscool will propose the workshop "Let's play with the future" which, thanks to the tools of future thinking, will involve the audience of the little ones in a challenge to imagine tomorrow together.