Our events
Workshops, talks and events: Impactscool at the Wired Next Fest
30 May 2019 | Written by La redazione
From Snowden to Faggin, the protagonists who animated the festival dedicated to the culture of innovation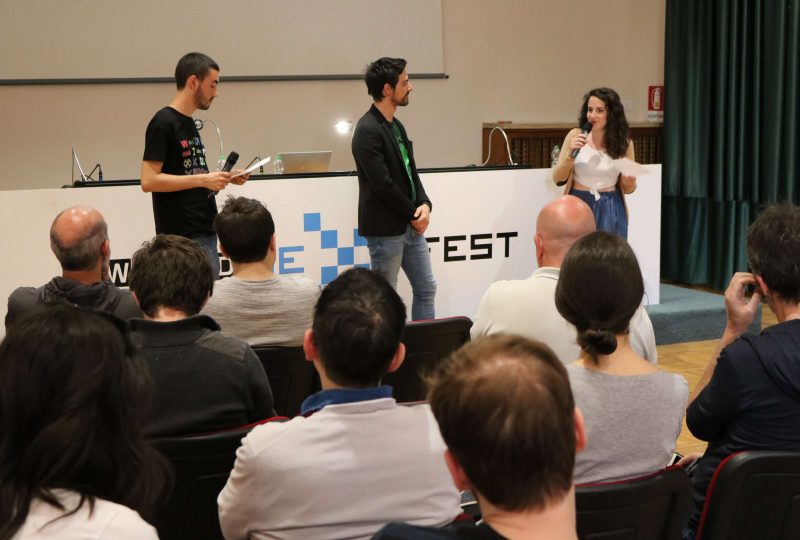 Over 150 thousand participants and 1.6 million users who have followed the event via the web. These are the numbers of the tenth edition of the Wired Next Fest, which took place in Milan from 24 to 26 May. Many protagonists took turns during the three-day event dedicated to the culture of innovation, which animated the area of ​​the Idro Montanelli Park with talks, workshops and exhibitions. Impactscool also participated in the event with a talk by Cristina Pozzi and a workshop dedicated to the ethics of artificial intelligence.
The protagonists. Many prominent personalities have spoken on the two main stages of the festival: characters from different professional backgrounds, from scientific research to music, from technology to art. Among the most prestigious names, there was that of Federico Faggin, father of the microchip who, in his speech, focused on consciousness and awareness, fundamental elements if we look to the future. "We are at the threshold of the age of conscience – explained Faggin -. The machines are not better than us, we stop projecting on the machine properties that it does not have. Instead we develop our conscience, so as not to become slaves of those who produce machines".
One of the most respected guests of the 2019 edition of the event was Edward Snowden, videoed from Russia. In his speech, he took stock of a series of extremely topical issues such as the surveillance and collection and use of personal data. According to the US computer scientist and activist, what has changed most with respect to the past is the awareness of people around these issues: "The difference between 2013 and today is that we now know exactly what is happening. From Google to Facebook, through governments, if we ask a child how they make the big companies that operate online or how to collect data, at least in substance they know. He knows the right answer, unlike before. This allows us to participate all together in the definition of our future, be it elections or economics ".
Cristina Pozzi's speech. On Saturday 25 May, Cristina Pozzi, CEO and Co-founder of Impactscool intervened on the stage of the Wired Next Fest. In her talk, Cristina focused on the mission of Impactscool, offering students, citizens and organizations the tools to responsibly influence the future and guide change towards the best possible future for society and individuals.
The Impactscool workshop. On Sunday 26 May, however, the Impactscool team held the workshop dedicated to impacts and ethical considerations on artificial intelligence. A "Debate Tech", during which the participants were confronted on some scenarios set in the future, reasoning with critical spirit on the impacts of the AI ​​on our society.