City and Transportation
A 3D printed house
10 June 2019 | Written by Thomas Ducato
"Housing" could be one of the big problems of the future: 3D printing could be the solution. We talked about it with WASP CEO Massimo Moretti.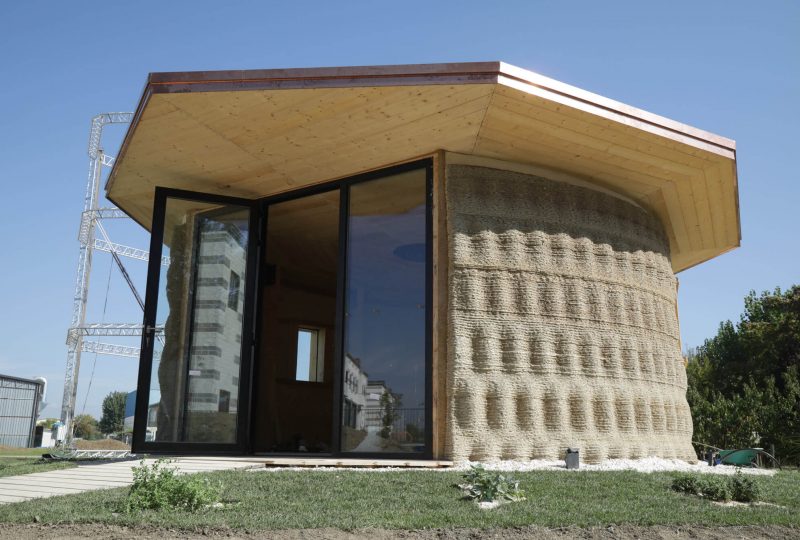 3D printing at its beginnings was imagined and used almost exclusively for medical and industrial applications. Today, instead, it is used in many sectors: from the creation of jewels to ceramics, from fashion design to architecture. Furthermore, the development of this technology could be driven by space research, as 3D printing is the most suitable tool for producing objects and constructing structures and homes far from the Earth.
But what awaits us in the future? What will be the major impacts of this technology?
The houses printed in 3D. A few weeks ago the news was that an entire neighborhood is about to be built thanks to the union of a non-profit association, a design studio and a company specializing in 3D printing, with houses built in just 24 hours with this technology. The project, which should involve different areas of Latin America, aims to offer low-cost housing to families in financial difficulties and to guarantee support for the homeless. It is just the latest example of the application of 3D printing in building construction: what seemed like science fiction until a few years ago is a reality today and in the near future this innovation is destined to create enormous impacts on our society.
WASP, an acronym for World's advanced saving project, is a leading company in the 3D printing sector, which designs, produces and sells 3D printers entirely made in Italy. One of the company's mottos is "We are not so crazy to believe that we can save the world, but we are so crazy to work to do it": in fact, the vision of WASP is to identify solutions to meet concrete needs at a global level. His goal, as stated on his website, is to build houses at km0, using materials available in the area, thus trying to respond to the problem of living.
We talked about it with Massimo Moretti, CEO of WASP.
How WASP was born and what is his vision?
WASP essentially comes from the union of a group of young people and more experienced people, artisans with many years of experience behind them. Personally, in my career, I had always been involved in the development of technical projects and after an exchange of views with a group of young people interested in 3D printing, I decided to dedicate myself to this new challenge. Even if the project started from the bottom, the general vision has always been to try to solve one of the great problems of the world.
What do you mean?
Already in 2012, we realized that housing would be a big problem in the near future. Building new homes will become unsustainable from many points of view, from the economic to the social and environmental, also due to population growth and the gradual abandonment of the suburbs in favor of large urban centers. In this context, printing houses, rather than building them, could be the solution: produce what you need, when you need it, with the material you have available. In general, it is this vision that drives our project.
How has the company grown over the years?
We started in a few and with just 7,000 euros, now we have reached 40 people and in recent years the growth has been exponential. We are carried by a strong current, it is as if the collective consciousness is waking up. If at the beginning of our activity it was impossible to find investors or ask for financial support, today the situation has completely changed: we have gained credibility thanks to the collaborations we have established and the people who are part of the team. We work in many different sectors, from medical to food, and produce products for different prints, from plastics (polymers) to dense fluid materials.
From design to the product: how do you work?
We always start from a project, we develop the product and reinvest what we earn to finance new projects, always with the aim of satisfying basic needs and giving answers to problems with replicable processes. This is our philosophy. In developing our projects we don't like to talk about the "research" phase, but about discovery: in about six months we aim to have the product. The actual research can last for years and is carried out within the universities. With some universities we have established beautiful collaborations as project partners, but usually we get involved in the final phase of the process.  
In terms of impacts, what future do you expect for 3D printing?
There will be environmental impacts, both for the materials used and for the processes: today the industry relies on exaggerated mass production to amortize investments, which leads to a price war of forced sales at a low price, which makes very bad for the environment. I believe that this is a technology destined to generate a profound change and transformation in the industrial world but I find this to be a good thing because the facts are proving that this is unsustainable. We imagine an economy made up of micro-companies, where everyone creates goods and products for the community, working online. We could call it a widespread technological craft, with people who not only work but also "create work".
And do you think people are ready for this transformation?
Certainly, more awareness is needed. There are mental layers that are difficult to overcome. But our goal is to bring our vision to the world: those we try to address are big, real and concrete issues and we must take them seriously.