Climate Change
Climatic emergency: a breath of hope
23 September 2019 | Written by Andrea Dusi
Andrea Dusi, President of Impactscool, attended the event "Manhattan Projects against Climate Breakdown": that's how it went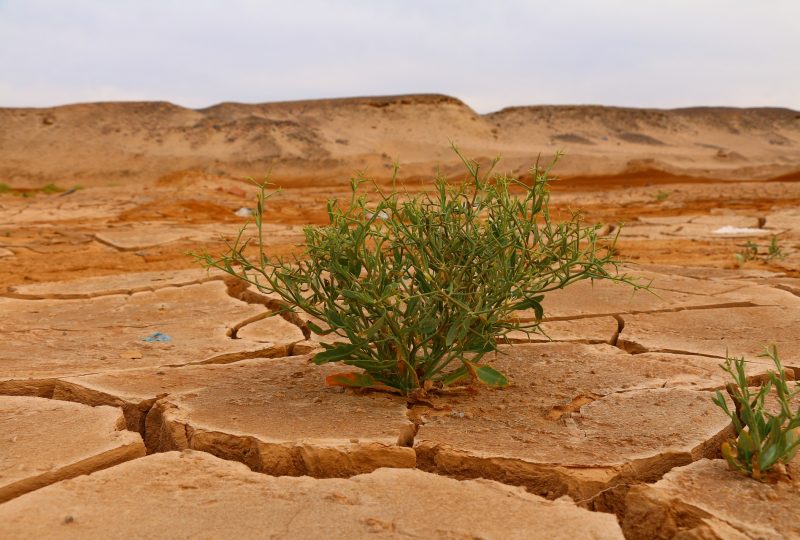 While in Italy the political controversy rages, among those who give sighs of relief for not having the "populists" to the Government and between those who want to return to the vote, and the words environment and sustainability are, as always, inserted randomly in the ministerial programs (maybe without funds available) I was invited to participate by Blue Yard (a venture capital firm specializing in early stage investments in startups, based in Berlin) at a climate event that took place in Berlin on September 17.
The name of the 'Manhattan Projects against Climate Breakdown' meeting takes its cue from the Manhattan Project, code name of the research program that led to the creation of the first atomic bombs during the Second World War. This program encompassed around itself the best minds and the best scientists available at the time, including Einstein and our Fermi.
The objective of this event was clear: finding ways to encompass a group of innovators, scientists, entrepreneurs and investors to find ways to be able to reverse what unfortunately seems inevitable. I was a little bit honestly depressed, because a few days before during an intervention on the circular economy in Verona, while I was talking about the progress of the climate crisis, I was blocked several times by people of the public who also told me that, I quote, "I am a terrorist because I fear things that are not true". How among other things it happens to me almost daily through the comments I read on the posts we make on the subject on our Instagram @cambiamentoclimatico page.
Fortunately, I went. The program was really beautiful, lively, attended by all (both by the 18 speakers and by the 70 participants) and the connections that have been created make me hope that together we can create the synergies necessary to change the current paradigms. they are points that I take home, which I gladly share:
in Germany there are some research centers, with hundreds of researchers on the environmental theme, who deal with providing the State with strategic guidelines and operational guidelines for intervening on the environmental issue. For example, the Institute for Advanced Sustainability Studies. This allows to avoid that there are still doubts, in their country, if climate change is in progress or not and above all to be able to constantly give support. Why do we not have a research center like this in Italy?
We will be able to overcome climate change if finance and capital make it attractive for investors and entrepreneurs to work in this direction. We still live in an age where in most countries of the world there are still incentives to use oil derivatives. What if we started to create a tax on companies linked to CO2 emissions? "Do you pollute X, and then you have to pay Y, to be immediately allocated to" offset ", that is, to balance what you pollute through, for example, sowing new trees?
My new friend Diego Gil, founder of Pachama, also intervened where among other things I am also a small partner. To date there would be space according to his analysis to plant one trillion trees (yes yes, one trillion) on an available area that is equal to that of Europe. Would this be enough to save the planet? No, but it would help a lot. Obviously not only we are not planting new trees but we are reducing, due to fires and deforestation, a surface of trees equal to the size of a soccer field every minute.
The nuclear power, which I remember in Italy is forbidden as a form of energy after the 1987's referendum (made a few months after the Chernobyl tragedy) can play a very important role in the future;
cement and concrete are "guilty" of 7% of CO2 emissions into the atmosphere. Interesting that there are already electrochemical processes to create it without C02 emissions. Widespread use of these products would allow, especially in developing countries that are still providing themselves with basic infrastructures.
The transport of people pollutes much more than the transport of goods. It is essential to adopt alternatives to private transport and / or fossil fuel alternatives in no time.
There is a need for a great deal of culture and initiatives like those of @Impactscool are central to creating a cultural substrate that allows us to accept the necessary actions to implement (which at best they will be very expensive).
Italy as always follows at a great distance. Sorry to have been the only Italian present, while the most industrializing countries were present in the world and representatives of the largest companies and research centers, from Google to MIT, from NASA to Volkswagen, from economic consultants (economic, non-environmental) to some more advanced countries to the technology startups that are being noticed in the world for their initiatives on climate change.
On a professional level, two convictions, even stronger. On the one hand that preparing for the future is not only essential to prepare ourselves for the best, but it is vital to change the socio-cultural paradigms that are needed both to combat climate change and to prepare for the need to adapt to new climatic conditions. And so the vision that we had of creating Impactscool comes out more and more strengthened. From the other part, for about 18 months now my investments in startups is focused exclusively on Planet + initiatives (that is, that aim to save the planet), not just as an ethical aspect but also as a profound conviction that the "market" of climate change in a few years will be worth more than 12 trillion a year, in fact becoming the largest business in history.
And therefore I come out more optimistic from this meeting. As long as such capable and brilliant people organize together to network to save the world (it is not a lexical exaggeration) then we have hope. Although in our provinces talking about climate change is, for too many people, an exaggeration.