Future Society
Thorn, the nonprofit that wants to make the Internet safe again
20 October 2020 | Written by Chiara Boni
The exponential increase of child pornography images spread online in recent years shows how much there is still to do to make the Internet a safe place for children and teens. Thorn, the non-profit association that uses the latest technological discoveries to combat child exploitation, is working just on that.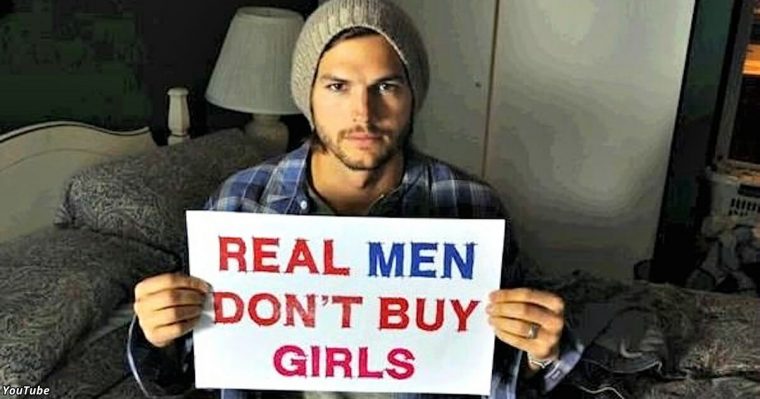 «Don't trust strangers». For children of a couple of generations ago, this seemed to be the only (or almost) secret to not falling into dangerous traps. But the advent of the internet has changed things, and threats for kids have multiplied, in number and modality, and ultimately reached worrying levels in recent years. In 2019 alone, over 70 million videos and images representing child pornography were spread online, more than twice as many as in 2017 and 100,000 times more compared to 2001. The Internet Watch Foundation said that in the over 2000 images collected during a study published in 2018, a terrifying 98% of the victims were children aged 13 or younger.
The National Society for the Prevention of Cruelty to Children in the UK has found that Twitter and Twitch are the second most popular sites after Snapchat and Facebook for grooming – those activities through which perpetrators build a false sense of trust with their victims, to desensitize them to abusive behavior, to the point of convincing them to exchange images or even meet offline. Ineffective methods of confirming the age of users and the simplicity in sharing videos have made Twitch a dangerous field, but worrying incidents have involved popular games such as Minecraft, Fortnite, and Roblox.
But the real plague remains the fact that a large part of these abuses stays hidden, and their perpetrators go unpunished.
Thorn, a non-profit organization that uses technology to combat the online sexual exploitation of adolescents and children, was born just to try to change that. Founded in 2009 by Demi Moore and Ashton Kutcher as the DNA Foundation, with a mission to combat human trafficking, the association was renamed Thorn in 2012, following the couple's separation, and expanded its mission to better incorporate the technology in the fight against the exploitation of children and adolescents.
«The volume of child sexual abuse material on the Internet and the size of the population participating – has skyrocketed. Since 2004, there has been a 10,000% increase in sexual abuse files reported by technology companies,» said Thorn CEO Julie Cordua.  «Unfortunately, child abuse content likely exists on the majority of platforms that accept user-generated content. To date there have been limited solutions offered to small and mid-sized companies to address this specific problem, making their platforms vulnerable to abusive content and behavior. Our product Safer provides a solution to help companies ensure their platforms are not enabling the viral spread of this abuse content.» Safer is one of the tools developed by Thorn's team to put a stop to the spread of online child pornography. Thanks to machine learning this tool is able to identify and report illegal content, which is then removed in the shortest possible time, hence limiting the possibilities of spreading it further.
«We started Thorn seven years ago to address the growing problem of online child sexual exploitation», Cordua continued: «We saw how technology was being used to exploit our children through child sex trafficking, the spread of child sexual abuse material, and online grooming and coercion. Yet there was no concentrated effort to use technology to fight back and stop this abuse».
Spotlight. In addition to Safer, Thorn actively works on other tools to put technology at the service of law enforcement agencies engaged in combating exploitation: one, in particular, Spotlight, has attracted a lot of attention thanks to its very high success rate, so much so that an agent report of the Wisconsin Human Trafficking Task Force called it «the greatest tool we have in the fight against human trafficking».
Spotlight, in fact, helps law enforcement agencies to track down and rescue victims of trafficking: At the moment, it is used in the United States and Canada, allowing law enforcement agencies to collaborate beyond national jurisdictions and borders, and streamlining flows of work and bureaucracy. At least 14,874 trafficked minors have been rescued in the past four years thanks to Spotlight, an average of around 10 people a day, saving around 60% of the time spent daily in searching.
Fighting human trafficking and the sexual exploitation of children. In 2019, Thorn, with eight other charities, won a record $280 million in funding through The Audacious Project, a TED initiative that annually identifies and invests in global changemakers with the biggest, boldest, and most actionable ideas with the potential to affect millions of lives. «The internet has created an opportunity for mass distribution of images and videos of child sexual abuse, and the majority are very young children, often under 12,» said Thorn's co-founder, Ashton Kutcher, on the occasion of the award. «This extraordinary amount of funding towards the elimination of child sexual abuse material from the internet illustrates that investors and donors recognize this is a rapidly growing and dangerous issue that must be addressed».
Thorn continues its research work, also thanks to the help of other associations, such as the National Center for Missing & Exploited Children, with the aim of addressing the ever-new challenges posed by a constantly evolving technological landscape.
Human trafficking and the sexual exploitation of children and adolescents are and always will be a human-related problem. But the exponential growth of this phenomenon via the internet is a technology-related problem, whose solution can only come from technology itself.
Last year marked the 30th anniversary of the World Wide Web. By a curious coincidence, 2019 was also the 30th year since the signing of the United Nations Convention on the Rights of the Child: Perhaps this is the sign that the time is arrived to really understand the impacts technology is having on our children, and on what else we can do to make the digital world a safe environment for children and teenagers.