Robotics and AI
Clear rules, collaboration and sharing to put new technologies at a better use
27 March 2017 | Written by Cristina Pozzi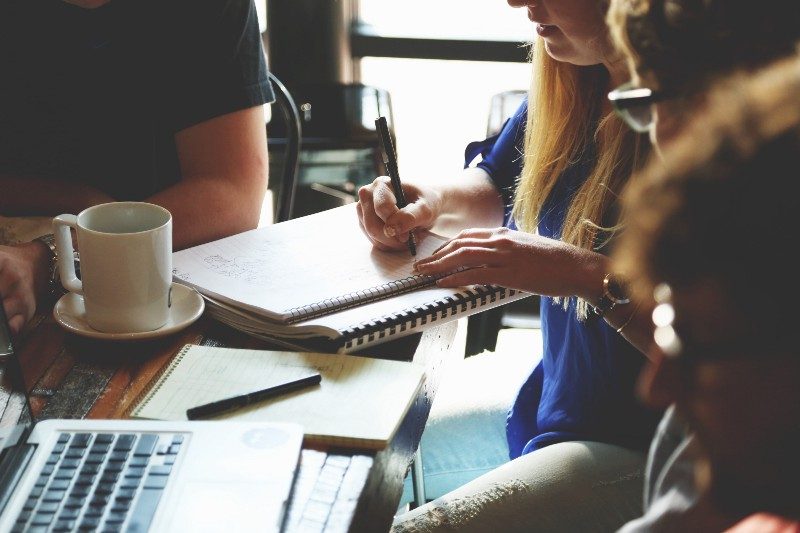 Impactscool Workshop in Verona: the students' opinions
On March 20th we landed in Verona with the workshop "Exponential Technologies: fasten your seat belts." 150 first-year students of Economics worked in groups to discuss the impact of exponential technologies on society. Here are the highlights of the discussion.
Big Data and Medicine: when machines make the diagnosis
The potential of systems such as IBM's Watson Health can improve our health dramatically. Already, for example, Watson works on creating new medicines, on genomics, on the collection and analysis of data, efficiency of medical centers and their diagnosis to patients.
The more it works and studies, the more it learns and improves, just like a human being.
The idea of ​​entrusting to a system of this kind our health and our lives may seem like science fiction but it is much closer to reality than we think and that's why an important issue is to facilitate the trust of patients and doctors against this new technology.
From the cases discussed in class the need for systems that are open, that cooperate with each other by sharing information and learn instantly from their (hopefully few) errors emerges stronger. Verona's students deem necessary in any case the supervision of a human doctor to avoid failures of the system. Interesting, on this front, the point of view which was also stressed in the discussions related to safety issues and crime prevention:
an artificial intelligence governing a widespread and open system has a great advantage compared to humans as it instantly learns from mistakes and it doesnt' repeat them, anywhere in the world. For this it is important that the information and data are made available to everyone. Otherwise could endanger lives.
Artificial intelligence and strategic decisions
There are things that are to remain humans' prerogative and other which, if handled by a machine, can greatly improve their performance. In this case, the discriminant is emotions. We talked about the possibility for an AI to coach sports team and from the start it was clear that, on the one hand, the software is able to take decisions completely free from the emotional factor and avoid favoritism, thus creating a more meritocratic environment. But, on the other hand, the human factor that can motivate, inspire and keep united and enthusiastic a team and individual athletes would go lost.
Ethical Reflection on Technology
Technology should improve people's lives, not jeopardize it. On this students all agreed. Some tools such as household robots and autonomous cars are great but they must be developed and used with this principle in mind.
Today we are called to write in the code of a software the rules to be followed in different situations, from time to time deciding how to preserve human lives interacting with these softwares (such as autonomous car, or security systems).
We are faced with an ethical dilemma that we have not been able to solve for centuries: can we reduce the value of a human life to a statistical calculation?
The MIT test The Moral Machine applied to autonomous car is eloquent enough: it is one thing to agree to always choose the option that allows you to save more lives, it is another to be a passenger in a car that does not "defend" you.
Impactscool brings students in Italy and worldwide free training on exponential technologies and their social impact, moral and ethical, with innovative formats that allow students to undertake group work, discussions and future scenarios, thus promoting awareness of the future and the ability to deal with the right hand and the necessary skills.