Future Society
What does the future of journalism in the digital revolution looks like?
21 June 2018 | Written by Stefano Tenedini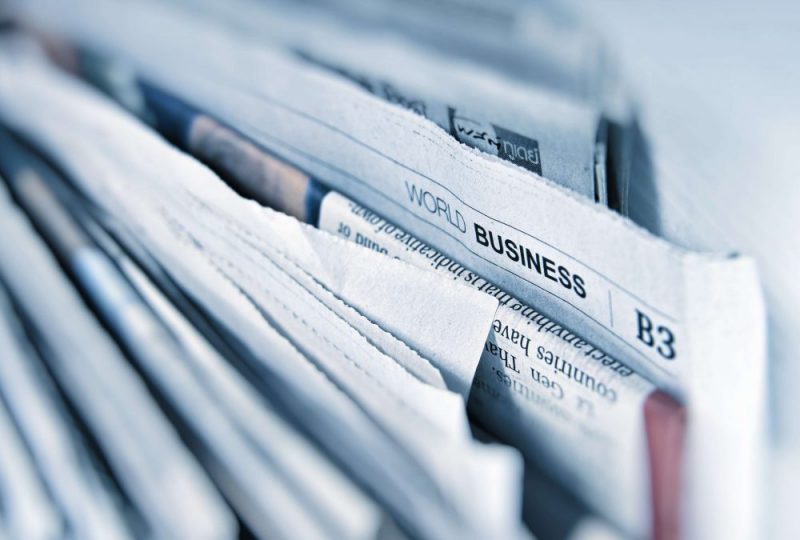 New media are made powerful by social networks and technology. Brands become publishers of themselves. Readers are confused by news that are difficult to verify. What is left of social value, independence and doubt? Beyond fake news, a role to rebuild.
Journalism has always existed, ever since Xenophon described the story of the Persia of the Ten Thousand of Sparta and their epic return to the sea. And journalism will be in our future too, to help us understand, to illuminate obscure corners of truth and to read the reality in all its aspects. For some time now, however, journalism has "collaborated" with technology to provide us with a level of detail that goes beyond simple reading.
This is true for all the aspects of current events, including politics and the economy. Take for example the revolution in commercial communication: it's been at least a century since businesses started to create and tell "stories" to win over their costumers, but only in the last few years the digital world turned the tables with extraordinary effects. In fact, today there is no more promotional activity that can disregard the content marketing.
Even historic brands have adapted, and the smartest have been able to combine tradition and innovative opportunities. For example, The Furrow magazine by John Deere, the world's leading agricultural machinery producer, which, since 1895, is dedicated to farmers: it has an extraordinary story and has never lost a beat. Today it has become a school case because it has been able to enhance a heritage of storytelling, the links with the territory and environmental issues, transferring it to a user-friendly web platform.
But digital development is disruptive enough to shake up journalism as a communication sector: we already see it with the diffusion of the fake news industry. We should take it into account not in the future, but today, because there are dramatic ethical implications in this area. Whom can we trust? Does technology help credibility or serve to hide false truths, spread to direct opinions and alignments? Journalists and content providers face new challenges in a world that is increasingly saturated with content and hungry for fresh news, sometimes (this is the risk) at the expense of credibility.
According to the RISJ, the Reuters Institute for Journalism Studies, which has recently released the Digital News Report 2018, the proliferation of mobile devices and social media must be kept under control, because it has also upset the balance painfully achieved by digital journalism. Readers and consumers now look for news on Twitter, Linkedin or Facebook, receive suggestions (often interested) on what is trendy, boost and multiply stories already read and shared by their friends and contacts. The number of "likes" is worth more than the meditated opinions of communication professionals. Is it right? Is it wrong?
The RISJ report focuses on issues of trust and misinformation, new online business models, the impact of Facebook algorithms and the development of new messaging apps. The criticality is clear: if more and more people find "news" on their phones and on social networks, we can say goodbye to the social value of journalism and above all to its independence. But there are those who are confident, like Jim Bankoff of Vox Media: "Journalism will continue to count in the digital context, as it has always been while the technologies were updating". And how could you think otherwise, given that this scenario makes its profits fly?
It is evident, however, that journalism must start running again, if it doesn't want to become irrelevant in a news market in which every brand is potentially the publisher of itself, without intermediaries. The right strategy, paradoxically, could be going against the current: instead of simplifying the problems of the modern world, something that the web already does of its own (with the risk of falling asleep trivializing reality), could go back to the complexity, to sow usefully doubt and critical spirit.
There is a proverb among the old reporters: "If your mom says she loves you, check it out with an independent source". In other words: journalism of the future prepares itself to give readers not only what they want to read, but what they should read.