Robotics and AI
Are smart homes the new frontier of domestic harassment?
11 July 2018 | Written by Chiara Boni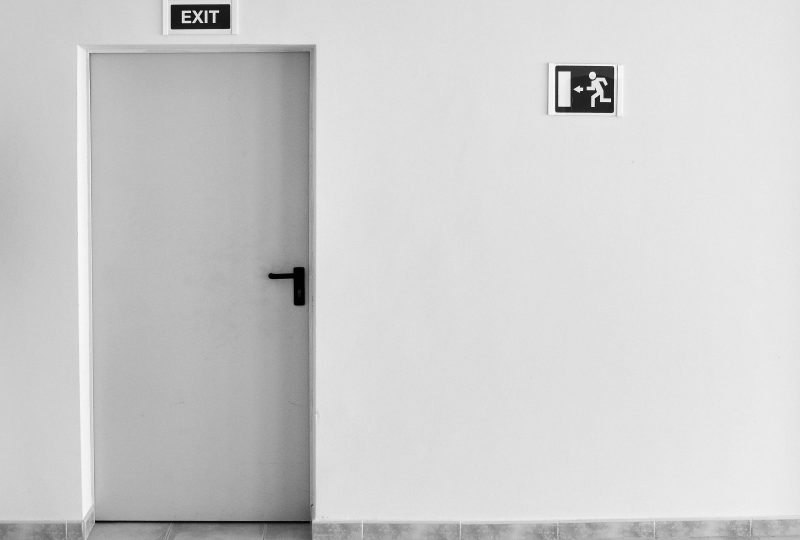 A New York Times article has explained that the world of smart home devices has to deal with its dark side: in fact, in the United States, the numbers of abuses committed by these "smart" objects are increasing.
More than 29 million homes in the United States have some kind of domestic device connected to the Internet, according to a report by McKinsey that sees the market of the smart home technology is growing by 31% a year. But if the future of the Internet of Things seems more and more prosperous, the investigation by Nellie Bowles for the New York Times reveals one of the hidden dangers of these technologies: more and more "smart" devices are in fact used in cases of domestic harassment, as revealed by the over thirty interviews with victims, their lawyers, shelter workers and first responders.
"When we see new technologies come out, people often think, 'Wow, so my life is going to be a lot safer'. But we often see the opposite with survivors of domestic abuse", Katy Ray-Jones, Chief Executive of the National Domestic Violence Hotline, explained  in the interview with the New York Times. Thermostats, switches, entrance doors and security cameras controlled by smartphones have turned into technological traps for many people, especially in the United States where this type of device is widespread. The abusers, simply using the apps on their phone, can control many objects inside the homes of the victims, often their partners (or former partners): "Sometimes to watch and listen, sometimes to scare and show power", Bowles says. Even if abusive partners are removed from their victims homes, the devices remain active and can be used to intimidate and confuse.
The stories collected by Bowles concern mostly women and include doorbells that ring at improbable hours of the night and for no apparent reason, thermostats that change the temperature settings, Wi-Fi lamps that turn on or off without control, but also internet-connected doors whose access codes change every day, without homeowners being able to do anything about it. One of the women interviewed explained that her husband "controls the thermostat. He controls the lights. He controls the music. Abusive relationships are about power and control, and he uses technology".
"People have started to raise their hands in trainings and ask what to do about this" explained Erika Olsen, director of the Saftey Net Project, who also explained that, that at the beginning they preferred not to talk too much about improper use of emerging technologies to avoid to advertise it excessively, "but now it's become so prevalent, the cat's out of the bag".
Muneerah Budhwani, who takes calls at the National Domestic Violence Hotline, said she started receiving calls about abuses in smart homes last winter: "Callers have said the abusers were monitoring and controlling them remotely through the smart home appliances and the smart home system". Also Graciela Rodriguez, who runs an emergency shelter in California, explained that several victims she hosted told stories of homes that "crazy-making things": "They feel they're losing control of their home. After they spend a few days here, they realize they were being abused".
Disabling the devices, changing their settings or physically destroying them may seem like the simplest solution, but the reality is more complex: many experts have explained that if the abuser realizes that he no longer has control over the devices, he may decide to intensify his actions, thus increasing the risk of going from harassment to physical violence.
And even at the legal level the defense weapons available to the victims are relatively weak, considering that the laws often struggle to keep up with the latest technological findings. "Abusers have learned to use smart home technology to further their power and control in ways that often fall outside existing criminal laws", said Eva Galperin, director of cybersecurity for the Electronic Frontier Foundation.
It is the same legislative vacuum that has recently welcomed the victims of some stalking crimes committed, once again, by emerging technologies. Another New York Times article denounces that "More than 200 apps and services offer would-be stalkers a variety of capabilities, from basic location tracking to harvesting texts and even secretly recording video". Although there are no official data about "digital stalking", a survey published in Australia in 2016 estimates that 17% of the victims were tracked via GPS, including through some smartphone apps. Many online rights groups have stressed the fact that, even if these applications are not created for illegal purposes, in this environment of legislative ambiguity, it's difficult to prevent improper use by end clients. "We misunderstand and minimize this abuse", explains Erika Olsen. "People think that if there's not an immediate physical proximity to the victim, there might not be as much danger".
While we wait for the law to adapt to the times, advocates have started to explain to the victims and to first responders how to obtain restrictive orders that also include all electronic devices, so as to leave less and less legal glances. It is clear in any case that the protection from this type of abuse also goes through a greater awareness of the functioning of these technologies, which if used intelligently can really make our lives safer.