Future Society
The evolution of smart homes, a growing sector even in Italy
18 October 2018 | Written by La redazione
The "smart homes" market is in turmoil: new products are about to enter the market and more and more consumers are choosing connected homes. Even in Italy the sector is growing and some historic companies are engaged in this direction: among them also Bticino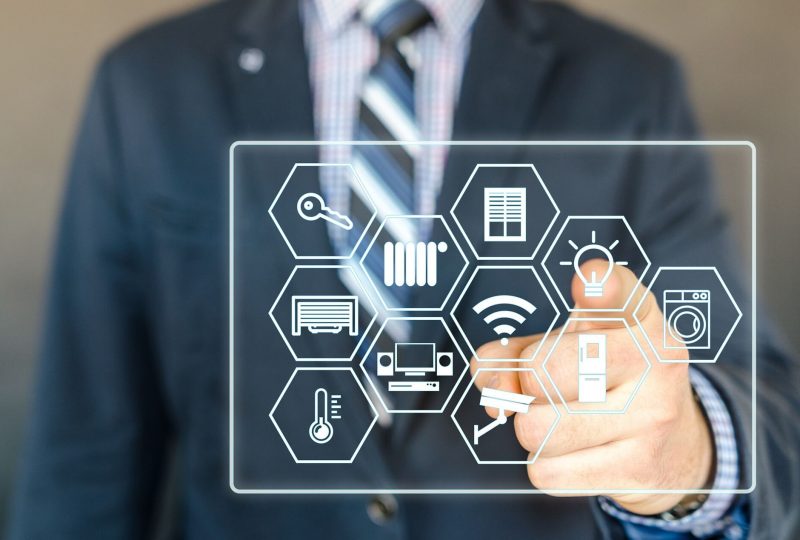 Italian homes are increasingly connected: according to a study carried out by Gfk, a market research company, which showed a + 9% of the value of sales in the sector in the first six months of 2018. Despite the trend is still lower than to that of other European countries, the numbers are positive and the connected products in our homes are more and more: not only smart TVs, therefore, but also large and small appliances, devices for home automation and security and home entertainment systems.
Between innovation and regulations. While Amazon is launching new devices with Alexa, a personal assistant with artificial intelligence developed by the American company, the European Union is preparing to discuss the Cybersecurity act, a document that will force electronic companies to pass strict tests before putting on the market smart and connected devices. The issue of security, in fact, as we told in this Magazine a few months ago, is now very crucial for a full dissemination of these systems, which will have to guarantee high standards in this area.
Bticino, between history and the future. Among the companies operating in the sector, there is also Bticino, founded in Varese in 1936 and acquired by the French industrial group Legrand in 1989. At the occasion of #FuturaVarese, an event organized by MIUR within the National Digital School Plan, we interviewed Norma Bertacci, Purchasing Manager for Bticino's Business Management Unit, to whom we asked to take a snapshot of the company's momentum in this phase of major changes for its reference market.
Bticino is a company with more than 80 years of history. How do you manage to combine tradition and identity with the innovation process?
It's a continuous process, innovation must never stop: it must regard every company structure. Specifically, product innovation is in the company's DNA. Every reflection in Bticino is at the product of the future. History, however, is extremely important and offers us the measure to define our quality standards: we are leaders in the Italian market and thanks to a high-level innovation we want to maintain this leadership.
In which direction will the development of your products go?
We have several product families, with an extremely varied catalogue. Our identity is electromechanical, but today the real goal is our "Eliot" project. It regards the IoT – internet of things sector and includes many products that are going in this direction: that of digitization, connection and sharing. These innovations are strongly orientating all product segments.
However, innovation also involves risks. With the introduction of these "smart" systems, our homes could become more violent. How is Bticino moving to deal with this problem?
The questions we have asked ourselves and which we are asking ourselves today are many. Cybersecurity, for example, is one of these questions, fundamental since our homes will collect more and more data and information. There are many technical and technological issues but there are inevitably also ethical aspects: our goal is to put on the market products that make users feel safe and that can also dialogue with other products, not made directly by us.
How does Bticino imagine the house of the future?
It is not just a theme of housing, but innovation will cover any type of building. The house of the future, however, will be digital and connected, able to relate and communicate with its inhabitants and with all the devices within it. It will also be under control from an energy point of view, efficient and with optimized consumption. Finally, tomorrow's homes must be safe from all points of view. In our company, we already have products on the market that go in this direction, such as video intercoms connected directly to the smartphone, and many others will be available soon.